Missouri All-State Children's Choir: Clinician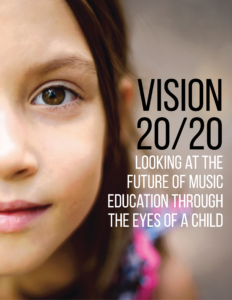 Missouri All-State Children's Choir
Inaugural Performance
Wednesday, January 22, 2020
4:30pm – Paradise C Ballroom
clinician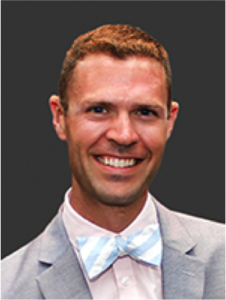 Joshua N. Pedde, artistic director for the Indianapolis Children's Choir (ICC), has been with the organization for over fifteen years, serving as a teacher, director and assistant artistic director. Mr. Pedde was instrumental in growing the ICC's Innovations program which provides free music education workshops to public and private schools throughout central Indiana. At the end of the 2015-2016 season, Henry Leck, founder and artistic director of the ICC for its first 30 years, "passed the baton" to Mr. Pedde, and he was appointed the new artistic director.
Mr. Pedde is a frequent conductor and clinician throughout the United States. He has conducted the LCMS Worship Institute Children's Choir, both the WELS National Worship Convention Festival and Children's Choirs, numerous Circle the State with Song festivals, the American Hymn Society, the National Conference of Pastoral Musicians, the National Disciples of Christ Conference, American Choral Directors Association (ACDA) all state choirs in Kentucky and New Mexico, Indiana Music Education Association honor choir, and honor choirs and workshops throughout the United States. Mr. Pedde frequently acts as a consultant to churches on Liturgical Worship and Children's Choir. In 2003 he premiered the work "The Wraggle Taggle Gypsies" by Irish composer Mary McAuliffe at the National Concert Hall in Dublin. Founder and artistic director of the Coastal Song Choir Festival, Mr. Pedde works with singers from across the United States. Ending a week long experience in Savannah, Georgia, and Charleston, South Carolina, festival singers perform on the deck of the USS Yorktown for veterans and visitors to the historic site.
Mr. Pedde was the backstage conductor for the premiere of the children's opera, The Trio of Minuet. He has conducted at Kennedy Center and Lincoln Center. He has conducted at numerous sporting events including the FINA World Swimming Championships, Indianapolis Fever basketball games, NCAA Women's Basketball Finals, the RCA Tennis Championships, the 2008 U.S.A. Olympic Diving Qualifications, the 2012 World Choir Games, and Super Bowl XLVI. He has traveled throughout Europe preparing and conducting choirs for performances at the Vatican, as well as in England, Italy, Austria, Spain, Germany and Ireland.
Mr. Pedde is a member of the National Association for Music Educators, American Choral Directors Association, John Feierabend Association Choral Committee, and Indiana Music Education Association (IMEA). He is also a member of the Indiana Choral Directors Association where he has served on the board and as Repertoire and Standards chair for Boy's and Children's Choirs. He also serves as a solo and ensemble and organizational judge for the Indiana State School Music Association and as a clinician for IMEA's ensembles. Mr. Pedde also serves as chair for the Consortium of Indiana Children's Choirs.
Mr. Pedde serves at Carmel Lutheran Church as assistant director of worship and organist. He is the music director of the Carmel Community Choir and Orchestra. He is a member of the Association of Lutheran Church Musicians, and the American Guild of Organists. He has received training in Orff-Schulwerk, Kodály, and First Steps methods of teaching. Mr. Pedde was an elementary music teacher in the Zionsville Public School system for five year before joining the ICC as a full time conductor. From 2001-2005 Mr. Pedde founded and served as the Artistic Director of the Kokomo Youth Chorale, a non-profit musical organization for singers with changed voices from grades 6-12.
Mr. Pedde earned his bachelor of music degree in vocal music education and a master's degree in choral conducting from Butler University, where he was recognized for his outstanding work in elementary music. In addition, he holds a Director of Parish Music certification from Concordia University Chicago.