MMEA Vice-President: Orchestra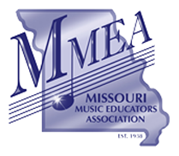 MMEA Vice-President:  orchestra
MMEA Vice-Presidents are elected by the MMEA membership and serve two-year terms.  
The MMEA Orchestra Vice-President is responsible for the following duties, each year during their two-year term:
Position Summary:  The MMEA Orchestra Vice President will oversee all aspects pertaining to Orchestra presentations at the annual Missouri Music Educators Association In-Service Workshop/Conference.
Position Responsibilities:
Represent all levels of Orchestra throughout the state.
Attend MMEA Board of Director Meetings (February, May, August).
              *NOTE: MMEA Vice-Presidents serve as a voting members on the MMEA Board of Directors
Coordinate the selection process for five (5) performing ensembles (Orchestra) for the Annual MMEA In-Service Workshop/Conference.
Secure and coordinate four (4**) clinic sessions for the Annual MMEA In-Service Workshop/Conference.
Preside over all Orchestra concerts and clinics at the Annual MMEA In-Service Workshop/Conference.
Select Outstanding Music Educator and Outstanding Young Music Educator Award.
Submit four articles for the Missouri School Music Magazine (February, April, August, November).
Serve on MMEA officer recommendation committee. (odd numbered years)
Job Description:  MMEA Vice-President – Orchestra
MMEA Leadership Meeting Calendar (2018-2020)
MMEA Conference Planning – Orchestra