2024 MMEA Application for Performance Information
86th MMEA In-Service Workshop/Conference
January 24-27, 2024
Tan-Tar-A Conference Center

MMEA APPLICATION FOR PERFORMANCE
OBJECTIVE:
MMEA promotes the highest possible standard of excellence in performance. The Missouri Music Educators Association, in its annual In-Service Workshop/Conference, highlights the outstanding work done by music educators and their students throughout Missouri.
In selecting the honor ensembles, every effort will be made to select from the wide diversity of small schools, large schools, rural, urban, and inner-city schools from within our state.
All ensembles applying to appear in any concert session of the MMEA In-Service Workshop/Conference must upload and submit the following application materials ONLINE through the MMEA Website (mmea.net):
Application for Performance (Online) Information Form

Audition recordings

Printed documentation: Performance Program/s; Application Signature Page
Application fee ($50 to be paid by credit card online through the MMEA Website)

Deadline to upload and submit all application materials and payment: June 1, 2023
APPLICATION & PERFORMANCE CRITERIA
Please read all general and area-specific criteria to ensure you have a comprehensive understanding of all rules and guidelines prior to submitting your application.
*This form must be downloaded, signed and uploaded with your application materials.
ONLINE APPLICATION FOR PERFORMANCE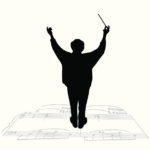 CLICK THE LINK BELOW TO ACCESS THE 2024 APPLICATION FOR PERFORMANCE
→   2024 MMEA APPLICATION FOR PERFORMANCE
NOTE:  You must be logged in to the MMEA Website to access the Application for Performance