2022 MMEA Mentoring Conference
8th Annual MMEA Mentoring Conference
Home Grown
2022 MMEA Mentoring Conference
Tending to our Teachers
September 18-19, 2022
Tan-Tar-A Conference Center
2022 Mentoring Conference Information
MMEA will host its 8th Annual two-day Mentoring Conference on Sunday, September 18, and Monday, September 19, 2022 at Tan-Tar-A Conference Center.   The conference is FREE OF CHARGE with meals provided by MMEA. The only expense to new teachers will be the cost of the hotel room at convention rates. 
MMEA Mentoring Conference Mission:  Clearly focus on providing attendees with the resources and mentorship required for each teacher to be successful in their specific teaching environment.
Workshop Goals and Topics for the September 18 & 19 Mentoring Conference will include:
Mentoring Workshop Goals and Topics will include:
Best practices for rehearsal/classroom management, including discipline problems and solutions

Organization and administration of the music education classroom

Building and maintaining a successful K–12 Music Program

School budgeting and business management for the music educator

Effective communication with students, administrators, parents, and district patrons

Diversity, equity and inclusion training for today's classroom.

Networking with successful music educators to develop resources for ideas, techniques, and literature
registration & lodging information
CONFERENCE REGISTRATION
Mentoring Confeence Registration is available through September 15, 2022.
Complete the registration form below if you are planning to attend the Jumpstart Pre-Conference (Virtual) and/or the Mentoring Conference (In-Person).
---
August 21, 2022: MMEA Back to School "Jumpstart"  (Virtual/Zoom)
September 18-19, 2022:

Mentoring Conference (Tan-Tar-A Conference Center)
---
LODGING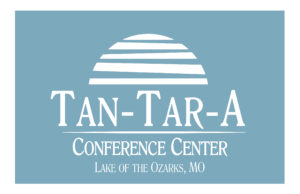 Lodging arrangements can be made directly with Tan-Tar-A Conference Center (Margaritaville).
*NOTE: Reservations at the conference rate open on August 1, 2022, and close on August 20, 2022.
Thank you to our Conference Meal Sponsor!

We appreciate your support!

Online registration for the 2023 MMEA Mentoring Conference is CLOSED.
However…
"Walk-Ins" are Welcome!
See you at the conference!