2021 MMEA Virtual Conference: Clinicians
2021
MMEA (Virtual) In-service workshop/conference
"

Finding Joy: The Power of Music!

"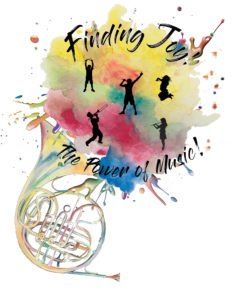 January 27, 2021 – February 2, 2021
ONLINE – Through the MMEA Website
2021 VIRTUAL CONFERENCE CLINICIANS
Dr. Jeffrey Barudin
Dr. Jeffrey Barudin is an in-demand percussion performer and pedagogue. He has performed nationally and internationally as an ensemble member and soloist and has participated in numerous world premiere performances and recordings. He is on the faculty at St. Charles Community College and Maryville University, the Fulton School at St. Albans, and the Community Music School at Webster University. His compositions are published through C-Alan Publications, Heartland Marimba Publications, and Innovative Percussion, Ltd, and has published articles in both Percussive Notes and the PAS Educators' Companion. Dr. Barudin has received graduate degrees in percussion performance from the University of Michigan and his bachelor's degree in music education from Penn State University. He is proud to be a Yamaha Performing Artist and to endorse Sabian cymbals and Innovative Percussion mallets and products.
Robert Battle
A strong advocate for interdisciplinary teaching practices and intentional intercultural connections, Robert Battle is an experienced music and arts specialist with a demonstrated history of building school and community programs that promote equity, public value, strong community culture, and meaningful experiences in cultural arts education. Because of this, Robert is an avid traveler and collaborator, seeking the experiences of creatives, inventors, and thinkers from all across the planet. Robert is an educator with DC Public Schools in Washington, DC and is also a curriculum lead. He balances his time teaching, performing on varying instruments, and learning languages.
Juliana Beatie
Chris Becker
Becker is the Director of the Wind Ensemble and the Jazz Bands at Washington University. He graduated from the UMKC Conservatory of Music in 1977, and earned an MA from Lindenwood.
Becker has taught for 44 years. In 2017, he retired from Parkway South HS after serving for 36 years in Parkway.
He is the Conductor of the Manchester Community Band, and has been a guest conductor for numerous honor bands.
Becker has served as the Jazz Vice President for MMEA, and is a Past President of the Missouri Unit of IAJE. He served as Jazz VP for the St. Louis Suburban Music Educators Association.
Becker belongs to NAfME, MMEA, MOAJE, MBA, and Phi Beta Mu. He was named "Charles Emmons Outstanding Band Director" by PBM in 1999, and awarded a Pillar of Parkway in 2016. Becker was named to the SLSMEA Hall of Fame in 2018.
Cara Bernard
Cara Bernard is Assistant Professor of Music Education at the University of Connecticut in the Neag School of Education, where she teaches courses in choral and elementary methods, curriculum, and supervises student teaching. She has presented at various international, national, and regional conferences. Cara currently serves on the editorial committee of Music Educators Journal, Visions of Research in Music Education, and the CT State Education Department's Arts Equity Incentive Committee and National ACDA Diversity Initiative Sub-Committee, creating policy, curriculum, and outreach to make the Arts accessible and equitable for all students. Cara's research areas include music teacher evaluation, policy, teacher education, choral music education, urban music education, and diversity and access. She is the co-author of the book Navigating Teacher Evaluation: A Guide for Music Teachers, published by Oxford University Press.
Traci Bolton
Lafayette School District
Dr. Christopher Brandt
Christopher Brandt serves as Director of Bands at Graceland University in Lamoni, IA where he directs the symphonic band and jazz ensembles. Prior to taking is position at Graceland University Brandt taught high school band in Minnesota and South Dakota and served served in the 451st Army Band as a saxophonist and associate conductor with appearances throughout the United States. His articles have appeared in The Instrumentalist and the Music Association Journal and, in 2017 he was was selected as National Band Association Young Conductor semi-finalist. As a saxophonist he continues to perform as a soloist and with the Heart of America Winds in Kansas City, MO. Brandt holds a Doctor of Musical Arts in Wind Band Conducting from the University of Nebraska; a Master of Music in Conducting from Sam Houston State University; and a Bachelor of Arts in Music Education, Performance (saxophone) and Leadership from the University of Jamestown.
Davine Davis
Assistant Executive Director, MSHSAA
Beth Davey
Beth Davey is the music teacher at Iveland Elementary School in the Ritenour School District in St. Louis. She perseveres to facilitate creative expression in her classroom, believing that by celebrating her diverse learners and by teaching empathy her students will be empowered to positively change their community. Beth treasures opportunities to connect with teachers, community leaders, and policymakers across the state, advocating for equitable access to quality education, support for arts programs, culturally responsive and anti-racist teaching, and emotional and mental health. She is the 2018 Missouri Teacher of the Year, a 2019 NEA Foundation California Casualty Teacher of Excellence, and a 2020 NEA Foundation Global Learning Fellow. Beth completed a Bachelor of Vocal Music Education degree from the Conservatory of Music and Dance at the University of Missouri – Kansas City and a Master of Music Education in Ethnomusicology at the University of Colorado in Boulder.
Patrick Dell
Patrick has taught choir for 13 years and has music education degrees from the University of Missouri – Columbia (B.S.Ed.) and Boston University (M.Mus.Ed.). An advocate for music literacy, Patrick routinely presents clinics and guest lectures, works with new and experienced teachers, and writes materials used by many teachers and schools for sight-singing instruction and assessment. His Hermann High School Kammerchor Women were fortunate enough to perform at the 2017 Missouri Music Educators Association Conference. As a pianist, Patrick has accompanied a number of regional and national honor choirs, and he is in demand as an honor choir clinician and as contest adjudicator. When he's not teaching, Patrick officiates weddings for the Hermann Hill Village and Chapel, where he has so far enjoyed the privilege of marrying over 100 couples, including the weddings of five former students, four friends, and a former St. Louis Blues hockey player.
Dr. Patrick Dill
Dr. Patrick Dill is the director of choral activities and assistant professor of choral music education at Central Methodist University, where he directs the Chorale and Conservatory Singers and teaches music education courses, and he previously taught at Carroll University and Northwestern State University of Louisiana. Dr. Dill has extensive experience teaching in public-schools in the state of Texas, as well as conducting church and community choirs, most recently as the director of music at First Congregational Church of Wauwatosa (WI) and as the artistic director of Our Voice: Milwaukee Men's Chorus. Choirs under his direction have performed at multiple state and regional ACDA and music education conferences, and Dr. Dill has an active schedule as a clinician, arranger, and adjudicator. He holds doctoral and master's degrees in choral conducting from the University of North Texas and Westminster Choir College, and a bachelor's degree in music education from Millikin University.
Scott Edgar
Dr. Scott N. Edgar is Associate Professor of Music, Music Education Chair, and Director of Bands at Lake Forest College. He received his Doctorate in Music Education from the University of Michigan, his Masters degree in Education from the University of Dayton, and his Bachelor of Music in Music Education degree from Bowling Green State University. His previous teaching experience in higher education includes work at Adrian College and Concordia College Ann Arbor. Prior to his work in higher education he taught K-12 instrumental music in Ohio and Michigan. Dr. Edgar is the author of Music Education and Social Emotional Learning: The Heart of Teaching Music and is an internationally sought-after clinician on the topic. He is an active clinician and adjudicator for both concert band and marching band, and regularly presents at professional development and research conferences. Dr. Edgar is a Music for All Educational Consultant, a Conn-Selmer Educational Clinician and VH1 Save the Music Foundation Educational Consultant.
James Eldreth
James Eldreth is currently ABD for a Ph.D. in music education from Penn State. He serves as the music and performing arts instructor for the Middle School Delta Program in the State College Area School District. He previously taught music in Missouri public schools and holds certificates in Orff-Schulwerk, World Music Drumming, Montessori Arts, Smithsonian Folkways World Music Pedagogy, and Little Kids Rock. He has presented both nationally and internationally on jazz pedagogy in the elementary general music setting, and his current research centers around access, opportunity, and equity in music education.
James holds a Master of Music Education from Penn State, as well as a Master of Arts in secondary education, Bachelor of Music Education, and Bachelor of Music in trumpet performance from Southeast Missouri State University. He currently resides in State College, PA, with his wife, Audry Thompson.
Maria Ellis
Maria A. Ellis is a passionate educator and conductor. She is the owner of Girl Conductor and currently serves as the Director of The Sheldon's City of Music All-Star Chorus and The St. Louis Children's Choirs newest virtual ensemble. She is an active clinician, adjudicator and presenter throughout the United States and abroad. Maria holds a B.M. in Music Education emphasis on Voice (K-12 Certified) Degree from the University of Missouri- St. Louis. She has served as the Arts and Administrative Fellow for The St. Louis Symphony and has served as the Community Engagement Manager for The St. Louis Children's Choirs. Maria is the Repertoire and Resource Chair of Inclusivity for the Missouri Choral Directors Association. She is an active member of the American Choral Directors Association, National Association of Music Educators, Missouri Alliance for Arts Education and holds Level 3 Certification from the CME Institute for Choral Teacher Education. Maria is the wife of Marion Ellis Jr. and the mother of Aria, Kendal and Noah.
Osmond Fisher
Osmond Fisher is originally from Cleveland, Ohio where his experiences in music began at an early age, under the influence of his father Richard Fisher, a percussionist and music teacher of over 40 years. Mr. Fisher has over twenty-Five years' experience teaching and rebuilding successful Inner-City high school band programs. He started his career at John F. Kennedy High School in Cleveland, Ohio from 1996 – 2005 starting a program which grew to over 100 members in a few years. Later, Mr. Fisher relocated to the Kansas City Area and has continued to teach at various schools in the district since 2007. Many of his students have earned music scholarships from HBCU's and Big Ten University. Mr. Fisher has a Bachelor of Music degree from Central State University in Wilberforce Ohio. He also earned a Masters of Arts in Music Education from the University of Central Missouri in Warrensburg, Missouri.
Susan Fox
Dr. Jim Frankel
Dr. Jim Frankel is the Head of Digital Education for Wise Music and Director of MusicFirst. Previously, he was the Managing Director of SoundTree, and before that he was the instrumental and general music teacher for 15 years in New Jersey Public Schools. Jim is a widely published author in various state, national and international journals of music education. He is the author of The Teachers Guide to Music, Media & Copyright Law, co-author of YouTube in Music Education, contributing author for Critical Issues in Music Education and co-author of Making Music with GarageBand & Mixcraft. In addition to his writing, Jim is a highly sought-after clinician and keynote speaker in the local, national and international music education community. He is on the Board of Directors for TI:ME and is the past president of ATMI.
Dr. Armand Hall
Dr. Armand Hall is the Executive and Artist director of the ROCmusic Collaborative. ROCmusic offers free instrumental music instruction to the children of Rochester, New York in the neighborhood community centers. Dr. Hall came to ROCmusic from the University of Memphis, where he was Associate Director of Bands and Coordinator of Instrumental Music Education. Dr. Hall has taught, adjudicated, and been a clinician at the middle school and high school levels, in addition to collegiate teaching, and worked as a teaching artist in El Sistema-inspired community music programs around the country. He earned Bachelor's and Master's degrees in music education from the University of Michigan, and a Doctorate of Musical Arts in wind conducting Michigan State University.
Buddy Hannaford
MMEA Retired Member Chair
Dr. Daniel Hellman
MMEA SMTE Chair, Missouri State University
Dr. Elise Hepworth
Dr. Elise Hepworth is professor and Director of Choral Activities and Interim Vice Provost for the Office of Academic Affairs at Missouri Western State University. She is a graduate of Northwest Missouri State University (B.S.Ed.), The University of Missouri-Kansas City Conservatory of Music (M.M.E.), The University of Mississippi (D.A.), and the New Zealand School of Music (G.Dip.). She is nationally certified in the pedagogies of Orff Schulwerk and Zoltan Kodaly.
Dr. Hepworth was recently awarded the Foundation for Teaching Excellence by Missouri Western State University, the Mayor's Award for Arts Educator of the Year and the Shine On Award for the community of Saint Joseph, and the MCDA Northwest District Outstanding Director for the year 2016. In 2018, the MWSU Chamber Singers were invited and performed at the Missouri Music Educators Association Conference/In-Service under her direction. She is an avid performer, clinician, and presenter at state, national, and international conventions.
Selene Hernandez
Selene Hernandez is the Orchestra director at Nowlin Middle School and Van Horn High School in Independence, Missouri. She has been working with students from sixth grade through twelfth grade for seven years now. She also works with Harmony Project-KC which is an intensive music program that serves more than 250 students in the Kansas City area. The program utilizes music to build and promote healthier communities. At Harmony Project, she is a violin teaching artist and conducts the orchestra. As a first generation college student, she is proud to have recently received her Master's degree at the University of Missouri-Kansas City Conservatory. She is part of the Young Latino Professionals organization and has participated with the Latinx Education Collaborative organization.
Amy Hill
Amy Hill is the System Director of School-Based Services for Burrell Behavioral Health. She has over 15 years of experience working in schools as both a mental health clinician and in leadership. She has an MSW from the University of Kansas and is licensed in both Missouri and Arkansas. Amy oversees the day to day operations of Burrell's school-based programming in 17 counties in Missouri and 8 counties in Arkansas.
Dr. Brad Holmes
As Director of Choir Programs at Millikin University, Dr. Brad Holmes conducts the University Choir, teaches conducting and music education classes. Now in his twenty-ninth year at Millikin, he oversees a multi-tiered program of choirs and a vocal ensembles led by a nationally recognized choral staff.
Choirs under Dr. Holmes' direction have sung in every state but Alaska and in thirty-six countries. Annual tours have made The Millikin University Choir a familiar presence in concert series across the United States. Additionally, six coveted invitations to perform before conferences of the American Choral Directors Association have brought them national attention.
A Visiting Fellow at Cambridge University, Dr. Holmes has returned to the UK for multiple guest-conducting engagements. Other international invitations have taken him to Continental Europe, China, Korea and Japan. Domestically, he has led more than three-hundred choir festivals including twenty-seven All-State choirs, regional ACDA honor choirs and church music clinics.
Micah Horton
Micah Horton teaches choir at Grandview High School in the KC Metro area. He is also the Director of Worship Music at Second Presbyterian Church. Micah holds Bachelor's degrees in both Music Composition & Psychology from Eastern Nazarene College, and a Master's degree in Music Education from the UMKC Conservatory. He regularly performs with the Te Deum Chamber Choir & Tallgrass Chamber Choir. Micah served as the Multicultural Perspectives R&R Chair for MCDA from 2017-19. He currently chairs MCDA's Equity & Inclusion Task Force. Micah enjoys gigging as a guitarist, electric bassist, and mandolinist.
His favorite activities are spending time with his family, playing RPGs, and watching the Philadelphia Eagles try their best.
Karen Howard
Karen Howard is Associate Professor of Music at University of St. Thomas. She teaches undergraduate and graduate courses in music education, and she directs the graduate research program. An international clinician, Karen also teaches courses related to world music pedagogy, critical pedagogy, and anti-bias education. Her publications include First Steps in Global Music through GIA, and World Music Pedagogy: Secondary School Innovations through Routledge. She has also published research in the Journal of Research in Music Education, International Journal of Research in Choral Singing, and Perspectives: Journal of the Early Childhood Music and Movement Association. Karen is the editor of the new series World Music Initiative through GIA, dedicated to all musics of the world, but with particular attention to marginalized and underrepresented musical traditions.
Dr. Christopher Kaatz
Dr. Chris Kaatz is the Assistant Director of Bands at Stephen F. Austin State University in Nacogdoches, TX where he serves as the Associate Director of the Lumberjack Marching Band and Director of the Roarin' Buzzsaws Pep Bands, conducts the Symphonic Band, and teaches conducting.
He holds a DMA in Conducting from Northwestern University where he studied with Dr. Mallory Thompson, and an MM in Conducting from the University of Missouri-Kansas City where he studied with Prof. Steven D. Davis. He served three years as the Director of Bands at Mater Dei Catholic High School in Breese, IL, where he was the sole administrator of the music program. He holds a BM in Music Education from Michigan State University, has taught at the SFA Band Camps since 2019, and has taught as an instructor at both the Music for All Summer Symposium and Smith Walbridge Drum Major Clinics.
Julie Karlson
Julie is a collaborative and driven leader with twenty-five years of teaching experience in both general and special education, specializing in working with students with emotional and behavioral difficulties, as well as a behavior interventionist. Julie has a unique capability of understanding multiple perspectives on an issue and using objective decision-making to develop effective interventions, practical applications and school-wide initiatives. Julie is passionate about educating both teachers and students in the area of social-emotional learning to ensure that students develop the skills to communicate, self-regulate and find joy in their learning.
Susan LaBarr
Susan LaBarr (b. 1981) is a composer and choral editor living and working in Springfield, Missouri. Susan has completed commissions for choirs worldwide, most notably Seraphic Fire, the National ACDA Women's Choir Consortium, and the Texas Choral Director's Association's Director's Chorus. She served as the Missouri Composer Laureate for 2012 and 2013. Her arrangement of Quem pastores laudavere appeared on New York Polyphony's 2014 Grammy- nominated album, Sing Thee Nowell. Her work for mezzo soprano and piano, Little Black Book, was premiered at Carnegie Hall in October 2019.
Susan attended Missouri State University in Springfield, where she received a Bachelor of Arts in music and a Master of Music in music theory. Susan, her husband Cameron, and their son Elliott reside in Springfield, Missouri, where Cameron is the Director of Choral Studies at Missouri State University and Susan works as Editor of Walton Music.
Melynda Lamb
Mrs. Melynda Lamb is entering her 16th year of teaching, all at Pattonville High School. She teaches all the choirs, Music Theory, Piano, and Beginning Guitar. Mrs. Lamb serves as the Musical Director and orchestra pit pianist for our All-School Musical. She received her Bachelor of Music in Education from Southwest Baptist University, where she studied Voice, Piano, Violin, and Theatre. She pursued her Masters in Music Education at the University of Missouri-St. Louis.
Mrs. Lamb is a member of and has held leadership positions in both the Missouri Choral Directors Association and St. Louis-Missouri Music Educators Association, receiving teaching awards from both organizations. She is a proud recipient of the Pride of Pattonville Award. Mrs. Lamb has taught at STAGES Performing Arts Academy, performed many seasons with the Bach Society of St. Louis, and played in the orchestra pit for community theatres.
Dr. Tim Lautzenheiser
Tim Lautzenheiser began his teaching career at Northern Michigan University. He then moved to the University of Missouri, and from there to New Mexico State University. During that time, Tim developed highly acclaimed groups in both instrumental and vocal music.
Following his tenure in the college band directing world, he spent three years with McCormick's Enterprises working as Executive Director of Bands of America. In 1981, Tim created Attitude Concepts for Today, Inc., an organization designed to manage the many requests for teacher inservice workshops, student leadership seminars, and convention speaking engagements focusing on the area of effective leadership training. After thirty-plus years of clinic presentations, some three million students have experienced one of his popular sessions.
Tim presently serves as Vice President of Education for Conn-Selmer, Inc. He is a nationally recognized voice touting the importance of arts education for every child.
His books, produced by G.I.A. Publications, Inc., continue to be bestsellers in the educational community. He is also co-author of popular band method, Essential Elements, as well as the Senior Educational Consultant for Hal Leonard, Inc. Tim is also the Senior Educational Advisor for Music for All, and NAMM (The National Association of Music Merchants).
He holds degrees from Ball State University and the University of Alabama; in 1995 he was awarded an Honorary Doctorate from the VanderCook College of Music. He continues to teach as an adjunct faculty member at: Ball State University, Indiana-Purdue/Ft. Wayne University, and Butler University. In addition, he is a member of the Midwest Clinic Board of Directors and the Western International Band Clinic/American Band College Board of Directors. He is presently the Chair of the National Association for Music Education Music Honor Society (Tri-M).
Mark Lawley
Choir Director, Willard High School
Derek Limback
Mr. Derek Limback is in his 18th year as the Director of Bands in St. James Missouri where he heads a diverse 6-12 band program in a rural school district. He is an active jazz and wind band composer/clinician and instrumentalist. He earned his BS in Music Education from MSU as well as a Masters in Music Composition.
Steve Litwiller
MMEA Mentoring Chair
Chris Livesay
Chris Livesay is a strings teacher for the Rockwood School District teaching 3rd, 4th, & 5th graders at Green Pines & Babler Elementary schools in St. Louis, MO. He uses creative music making and a variety of musical styles while teaching his beginning students the fundamentals necessary to progress to middle and high school programs. A bassist first, Chris also enjoys performing on Violin/Viola, Piano, Guitar, and Mandolin in Classical, Folk, and Jazz ensembles. When not making music, he enjoys running and being outside with his wife and cockapoo.
Nolyn Jager Loyde
Mr. Nolan Jager Loyde received his Bachelor's degree in Music Education from the University of North Texas and his Master's degree in Educational Leadership from Stephen F. Austin State University. Mr. Loyde currently serves as the Assistant Director of Fine Arts over Instrumental Music in Round Rock ISD in Round Rock, Texas.
Throughout his career, concert bands and orchestras under Mr. Loyde's direction have received consistent superior ratings at UIL concert festivals. The Sudler Shield nominated marching band programs under his direction have also been consistently successful in various marching festivals including Bands of America and UIL Region, Area, and State Competitions.
Mr. Loyde currently serves as an adjudicator and clinician at the state and national level. He has been recently selected as a staff member for the Bands of America Honor Band in the 2021 Rose Parade and as a Quarter-Finalist for the GRAMMY Music Educator Award in 2019.
Dr. Adrianna Marshall
Dr. Adrianna Marshall is originally from Kansas City, MO. As an undergraduate, Dr. Marshall attended Xavier University of Louisiana. She earned her master's degree in Music Education at the Peabody Conservatory of Johns Hopkins University. She earned her Ph.D. in Music Education at the University of Florida. Dr. Marshall is the Coordinator of Fine Arts and Physical Education for the Kansas City Public School District. Through her non-profit organization, Marshall Music Foundation, she provides access to fine arts events in the greater Kansas City area. Dr. Marshall is also a nationally recognized clinician. She has presented her research from California to New Jersey. She has presented sessions on creating urban orchestra programs, culturally responsive teaching, and strategies to increase minority student participation in music. She is passionate about providing students with an equitable and quality fine arts education.
Matt McGrory
Matt attended Northwest Missouri State University to obtain a degree in Music Education in 2010, and continued at the University of Missouri Kansas City to receive a degree in Double Bass Performance in 2014. His primary teachers include Robb Aistrup, Larry Williams, and Jeffrey Kail. He has also participated in master classes led by Jeff Bradetich, Alexander Hanna, Scott Pingel, and many others.
He taught for four years in the Spring Hill School District, serving as the Assistant Band and Orchestra Director. In 2019 he started at the University of Kansas as a Graduate Teaching Assistant, pursuing a PhD in Music Education.
Matt is the Principal Bass of the Saint Joseph Symphony and the Midwest Chamber Ensemble. He subs regularly with the Topeka Symphony and Kansas City Symphony. In his spare time, he enjoys cooking and running, as well as the occasional round of golf.
James Melton
James Melton is the Director of Fine Arts for Columbia Public Schools in Columbia, MO. Mr. Melton has served as director for the last eight years. He continues to help develop and lead the fine arts programming and curriculum to live into the vision of AEO.
Arts education for All students, Empowering students for their future, and Opening doors to possibility! Mr. Melton is a Nationally Board Certified (NBCT) music educator and a Society for Human Resources Management Certified Professional (SHRM-CP). Beyond
a passion for music education and putting the "Human" back into human resources, Mr. Melton is a Certified Gallup Strengths Coach and profoundly believes that we can succeed in our goals by focusing on our natural gifts and talents in work and play. Mr. Melton
lives in Columbia, MO, with his wife Lori and his daughter Addison.
Dr. Robert Pippin
Robert Pippin is Assistant Professor of Low Brass and Music Education, and Director of the Northwest Symphony Orchestra at Northwest Missouri State University where he teaches the low brass studio, conducting, and music education courses. Prior to Northwest, he was Director of The Johns Hopkins University Wind Ensemble, assistant conductor for the Peabody Wind Ensemble, and taught Basic Conducting courses, while pursuing his DMA in Wind Conducting at the Peabody Conservatory.
Before attending Peabody, Robert was a high school band director in Colorado, where he developed comprehensive programs with a strong tradition of excellence in concert and athletic bands, jazz ensembles, and chamber music.
Dr. Pippin has been a performer, adjudicator, and clinician with bands, orchestras, and jazz ensembles in Colorado, Missouri, Maryland, Iowa, Nebraska, and Idaho, as well as presenting sessions at College Music Society Regional Conferences, the NACWPI National Convention, and the Colorado Bandmasters Association Convention.
Joan Eckroth-Riley
For over 35 years Joan Eckroth-Riley has been sharing her passion for music education with students ranging in age from kindergarten through adults. She currently teaches Music Education at Murray State University in KY. Joan is the author of "Everyday Improvisation" & "EveryDay Composition" published by Alfred, and is a contributing author to "Kaleidescope," lessons on the Music Standards sponsored by NAfME. In addition, Joan is a frequent presenter on the Standards, is a certified recorder and movement instructor for Orff Schulwerk courses, and serves as a clinician for JW Pepper & Alfred Music. Joan holds an MA in Music Education with an emphasis in Orff Schulwerk from the University of St. Thomas in St. Paul, MN. She is a Past-President of the North Dakota Music Educator's Association and Prairie Winds Orff, and was honored to be named the 2016 ND Music Educator of the Year.
Ronnie Rios
Ronnie Rios is a multi Grammy Nominated Music Educator. As Director of Bands at Harlingen High School for 21 years, all Six Concert Bands received consistent UIL Sweepstakes Awards, State and National awards and All-State Band and Jazz Band Students. The Marching Band made 11 consecutive appearances at the Texas State Marching Band Championships, qualifying every opportunity since 1998. The Concert Band advanced to the Texas 6A Honor Band Finals consistently finishing as high as 9th. The Jazz Ensemble has received consistent Best in Class and numerous "Outstanding Band of the Festival" awards. His Jazz Ensembles have performed at the Midwest Clinic in Chicago three times. HHS was named the TMEA Invited Jazz Ensemble performing at the state convention. HHS was even named the Texas Bandmasters Association "Exemplary High School Band Program of the Year." He is also a recent recipient of the Texas Bandmasters Association "Meritorious Achievement Award."
Katie Schisler
Katie Schisler has a BME Vocal/Instrumental from University of Central Missouri and Masters of Music Education from Central Methodist University. She completed her Kodály levels in 2008 at University of Central Missouri and returned in 2014 to earn her OAKE recognized certification under Ann Eisen. Katie has taught at Concordia R-II, Bowling Green R-I, St. Clement Catholic School, and currently A. D. Stowell Elementary in the Hannibal School District. In 2014 she established a string program at Stowell known as the Southside Strings that include students ranging from fourth grade through high school. She also co-directs the Hannibal Area String Orchestra. In 2018 A. D. Stowell became a STEAM Integration school and Katie has had the opportunity to collaborate on projects that blend music concepts with multiple subjects. Katie is a member of NAfME, ACDA, NEA, and OAKE.
Wendy Sims
MMEA Research Chair, University of Missouri
Dr. Jackie Skara
Dr. Jacqueline Skara serves as Assistant Professor of Viola and Music Education (Strings) at Oklahoma State University. A valued teacher who connects personally with her students, she designs innovative curricula and infuses modern technology into the classroom. Committed to community engagement, Jacqueline has worked with organizations such as Cheerful Heart Mission located in the Dominican Republic and Haiti, Kabarek University in Kenya, and the Fairview Violin Project in Indiana, to create and develop string programs locally and internationally. Her global teaching experience includes proficiency in distance teaching and a commitment to culturally responsive pedagogy.
Jacqueline is a member of the ASTA Conference Planning Committee; the Advisory Board for the Music Educators Journal; is the Student Advisory Committee Chair for the National ASTA; and presented at the ASTA National Conference, the NAfME National Research Conference, Big Ten Academic Alliance Music Education Research Conference, and Desert Skies Research Symposium.
Lorraine Smith
Lorraine Smith has worked in public education for the past 23 years in both Ohio and Missouri. Before becoming a school counselor, she taught elementary, middle and high school choir, as well as music theory and music appreciation. She currently serves as a school counselor at Francis Howell North High School in St. Charles. In addition to working with her own caseload of students, she works with a team of faculty members to specifically address intervention needs for all students in the building.
Her educational background includes a Bachelor's degree in Music Education from Miami University, a Master's Degree in Gifted and Talented Education from Bowling Green State University and a Master's Degree in School Counseling from Missouri Baptist University. In 2016, Lorraine was named the MCDA Outstanding District Director for the St. Louis Metro District, and has continued to serve as a judge for all-district and all-state choir auditions.
Rene' Spencer
Rene' Spencer taught 31 years in public schools (Miller R-II and Mt. Vernon R-V) and is currently an adjunct instructor at Missouri Southern State University, in addition to teaching at the Kodaly Institute of the Ozarks at Missouri State University. Her teaching assignments have ranged from teaching secondary vocal and instrumental music to teaching elementary music.
Mrs. Spencer has served as Missouri Music Educators Association Elementary Vice-President, founding-president of the Kodaly of the Ozarks, and secretary/ treasurer of the Southwest Missouri Music Educators Association. She has served as a clinician, honor choir conductor, and adjudicator throughout Missouri, and as a mentor for new music educators via the MMEA New Teacher Conferences.
Rene' earned her BME in music education from Southwest Baptist University, her MSE in instrumental music education from Missouri State University, Orff Level 1 certification from Missouri State University, and Kodaly certification from the University of Central Missouri. She lives on a farm in Southwest Missouri with her husband, has three adult daughters (and one son-in-law), and two gorgeous grandsons.
Chris Sprague
MMEA President, Bradleyville School District
Dr. Erin Steep
Dr. Steep is in her 14th year in public education. She currently serves as an Assistant Principal at Francis Howell North High School in St. Charles. This is her eighth year in that position. As an Assistant Principal, Erin works closely with the district and building counseling teams to develop and implement social and emotional support systems for students. She is certified in non-violent crisis prevention by the Crisis Prevention Institute as well as creating trauma-informed communities by the Sanctuary Institute.
Before becoming a high school administrator, Erin was a high school band director and K-8 music teacher in the St. Louis area for six years. She holds a Bachelor's degree in Music Education from Missouri State University, a Master's Degree in Educational Administration from the University of Missouri – St. Louis, and a Doctoral Degree in Educational Leadership from Maryville University in St. Louis.
Dr. Katy Strickland
Dr. Katy Strickland is in her seventh year at Northwest Missouri State University where she serves as the Chair of Fine and Performing Arts, Associate Professor of Music, and Director of Athletic Bands. Prior to her appointment at Northwest Dr. Strickland taught instrumental music in the south Louisiana public schools for 13 years.
Dr. Strickland earned her Bachelor, Master and PhD in Music Education from Louisiana State University. She has presented her research and workshops at the state and national level and is an active clinician and adjudicator of wind and percussion groups of all ages. Under her direction, Northwest's Bearcat Marching Band has grown in size from 140 to 190 members, and in 2017, Dr. Strickland was the recipient of the Governor's award, which is awarded to "an outstanding faculty member of each of Missouri's four-year public institutions."
Renee Tarczon
Renee Tarczon brings her love of teaching and technology to fine arts educators by providing easy-to-use tools to enrich their classroom and inspire students. Through one-on-one instruction as well as conferences and staff developments, she is able to serve educators and help them energize their teaching with innovative products. Renee has been a music educator for over 15 years. As a licensed Kindermusik educator, Renee has taught children from birth – 5 years. She also teaches group and private piano lessons to students as young as 4 years old. Renee holds a Bachelor of Music degree with a concentration in Piano Performance and Piano Pedagogy.
Willie Thornton
Mr. Willie M. Thornton (Pastor) is a native of Orleans France, however, was raised on a military base in Ft. Leonard Wood, MO. He is a professional musician, educator and has been teaching in the Kansas City Metro Area for the past twenty years but is presently the choral instructor and department chair for Paseo Academy of Fine and Performing Arts. In addition, Rev. Thornton has been known throughout Kansas City for his works as a minister of music and pastor for the past 29 years. He has been a guest clinician for the Kansas City Harmony Community Choir and Gospel Music Clinician throughout the United States for different churches and collegiate choirs. Special interests include writing and arranging gospels, spirituals, sacred and jazz compositions, performing via the saxophone and piano, audio and video production, reading and basketball. He has recently completed the mastering of his debut solo recording project. Thornton has attended UCM, Lincoln University, Drury College and Calvary Baptist University.
Elizabeth Tummons
Elizabeth Tummons, a native of Columbia, Missouri, received her undergraduate degree in Music Education and Masters in Curriculum and Instruction from the University of Missouri, Columbia, Kodaly Levels I, II and III Certification from Evangel University in Springfield, Missouri and Orff Levels I, II and III Certification from the University of Missouri – Saint Louis. She has enjoyed teaching K-12 music and band classes in Missouri for the past 20 years. She has two silly children, two large dogs, a few lambs and several cows. More than anything, Elizabeth loves to sing, play, laugh and dance.
Amber Underwood
Jazz flutist, educator, band director, and band leader, Amber Underwood is a native of Kansas City and has been entertaining and performing music since the tender age of 8. Beginning her musical journey on the piano and soon after began playing classical flute.
While in college, Amber discovered Jazz and became intrigued with the art form. At age 20, Amber graduated from Wichita State University with a Bachelor of Music in Flute Performance and by 23 she completed a Masters of Arts in Arts Administration and Music Business from the University of Missouri Kansas City Conservatory and continued her education with a second Master's degree in Education and Teaching Music from Pittsburgh State University. Amber has been a presence in the Kansas City jazz scene making a place and a voice for her instrument. Amber is our modern-day soul and contemporary jazz flautist.
Wendy van Gent
Dr. Wendy van Gent is Associate Professor of Music Education at Northern State University, in Aberdeen, SD where she teaches Music Education at the undergraduate and graduate levels and supervises student teachers. She is a vocal educator with extensive experience in choral music, vocal jazz, private vocal instruction, and musical theater. Dr. van Gent's research interests are focused mainly on Music Learning Theory (MLT) and music teacher education. Dr. van Gent earned her Ph.D. from Oakland University (Educational Leadership/Teacher Leadership), a Master of Music Education from Michigan State University (Choral Conducting), and a Bachelor of Music degree (music education, music theory, musical theater, dance) from Western Michigan University. For 16 years, Dr. van Gent was the Choral Director and Chair of the Performing Arts Department at Frank W. Cox High School in Virginia Beach, VA. Email: Wendy.vangent@northern.edu
Laura Vaughan
Laura Vaughan has taught for over thirty years in the state of Missouri. She received a B. S. in Music Education from Missouri State University and a Masters of Music from Webster University. Her choirs were selected to perform several times at MO MEA. She has been an adjunct professor at Jefferson College; teaching applied flute and voice. Laura is active as an adjudicator in the Midwest. She is an active member of NAfMe and ACDA. Laura has been a SmartMusic Clinician since 2004 and has presented conference clinics and training for teachers around the U.S.
Dr. Kiana Williams
A native of Jackson, MS, Dr. Williams holds a Bachelor of Music Education and a Master of Music Education from Jackson State University in Jackson, MS. She has also received the Doctorate of Musical Arts degree in Music Education with a Minor in Choral Conducting from University of Houston in Houston, TX. She is an Assistant Professor of Music and Director of Choirs at Texas Southern University.
Dr. Williams has been a choral director at high schools in Mississippi and Texas. She has also served as Lecturer of Music at University of Houston from 2008-2017, teaching courses for music majors and non-majors.
Along with music teaching, Dr. Williams has served as a Program Manager at Houston Grand Opera, Community Music Director at Theater Under the Stars (TUTS), and most recently, Director of Fine Arts at Wheeler Avenue Baptist Church.
Dr. Laurie Williams
Dr. Laurie Colgrove Williams is Assistant Professor of Music Education at the University of Indianapolis and has been a music educator for 30 years. Previous collegiate appointments include the University of Texas-San Antonio, the University of Missouri-Kansas City, and Texas Tech University. Prior to university service, Dr. Williams taught fifteen years in K-12 public schools in the areas of general music, orchestra, and band. She served as Artistic Director/Conductor with the Youth Orchestras of Lubbock for 23 years and is a professional violist. She currently serves on the ASTA K-12 and Music Review Committees, and serves as TexASTA Treasurer and Indiana ASTA Collegiate Representative. She maintains an active conducting and teaching schedule, serving frequently as a guest clinician and judge for instrumental groups in throughout the country. She has presented professional development sessions for educators at several state and national conferences and is happy to be presenting in Missouri.
Thou Yang
From Fresno, California, Thou Yang received his Bachelor's degree in Music Education from Fresno Pacific University and Master of Music in Choral Conducting from The Conservatory of Music and Dance—University of Missouri-Kansas City. He is currently teaching Vocal Music in Kansas City and is in his third season with the Kansas City Chorale. In addition, he performs with many ensembles throughout the United States such as The Saint Tikhon Choir, Missouri Choral Artists, and Choral Arts Northwest. He also works as a freelance voice-over artist, recording engineer, and audio-video consultant. Thou currently resides in the Kansas City area with his wife Susan and five children, Alene, Mark, Jean, Corinne, and Joseph.