2020 Mentoring Conference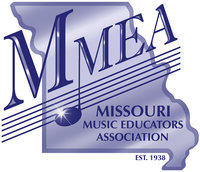 mmea mentoring conferences
2020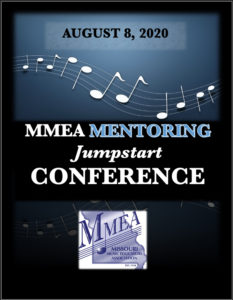 2020 Mentoring Jumpstart Conference Schedule & ZOOM Links  
---
Now in its 6th year, MMEA will again host nationally-recognized mentoring development for first-year music educators across the state. MMEA Mentoring will include sessions/clinics designed specifically for elementary/general music, band, choir, orchestra, K-12, and much more!
Due to the ongoing situation with Covid-19, school cancellations last spring, and transition back into school this fall, MMEA is providing an additional resource to help beginning music educators across Missouri.  The Missouri Music Educators Association will present "Jumpstart!" for first year Missouri music educators starting at 9:00 am on Saturday, August 8,  via Zoom. This clinic will provide up to date information regarding classroom teaching during the Covid pandemic, resources, methods, best practices for online music education and equity training. This will be provided at no charge.
MMEA will also provide a two-day Virtual Clinic on Sunday, September 27, and Monday, September 28, 2020.  The conference is FREE OF CHARGE (no registration fee).
---
First-year music educators may register for the mentoring event of their choice but are encouraged to attend both virtual clinics, via ZOOM.
**Complete the online Conference Registration Form below to secure your registration.
We look forward to seeing you at the conferences!
Click HERE for the full Superintendent's Memo