MMEA District Presidents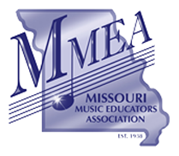 MMEA District presidents
MMEA District Presidents are elected by the membership of the eleven (11) individual MMEA Districts and serve two-year terms.  
The MMEA District Presidents are responsible for the following duties, each year during their two-year term:
Position Summary:  The MMEA District Presidents is responsible for aspects of governing and representing all levels and all disciplines of Music Education within each designated MMEA District. 
Position Responsibilities:
Preside over and govern all aspects of MMEA District music activities.
Acquire a District Board in accordance with MMEA guidelines to assist and coordinate all aspects of each MMEA District.
Attend MMEA Board of Director Meetings (April, August).
              *NOTE: MMEA District Presidents serve as a voting members on the MMEA Board of Directors
Preside over the designated District meeting at the Annual MMEA In-Service Workshop/Conference.
 Submit four articles for the Missouri School Music Magazine (February, April, August, November)
Job Description:  MMEA District Presidents
MMEA Leadership Meeting Calendar (2016-2018)
MMEA Conference Planning – District Presidents