2020 MMEA All-State Children's Choir: General Information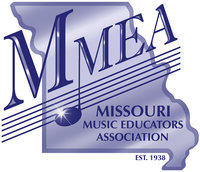 MMEA All-State Children's Choir
January 22, 2020
MMEA In-Service Workshop/Conference
"Vision 20/20"
---
Objective: The Missouri Music Educators Association promotes and advances music education by offering the Missouri All-State Children's Choir to fourth and fifth-grade choral musicians.  
general INFORMATION
Auditions
Each student will submit an audition recording through the MMEA Website.
The online audition process will be accessible from August 15, 2019 – September 30, 2019.
Teachers or Parents may create an account and submit audition entries.
NOTE to TEACHERS:  DO NOT use your MMEA member log-in. 
Each teacher and/or parent must create a new account.
Rehearsals & Performance
Rehearsals and performance will be held on Wednesday, January 22, 2020, in conjunction with the annual MMEA In-Service Workshop/Conference.
Location
All rehearsals and the performance will be held at Tan-Tar-A Conference Center in Osage Beach, Missouri.
downloads / printable information
Information for Administrators

REGISTRATION IS NOW CLOSED