2018-2020 Vice-President and President-Elect Candidates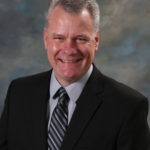 Joseph Keeney
Vision
I feel blessed to work in a profession that affords me the opportunity to continually learn and collaborate with members of the Missouri Music Educators Association. MMEA members as a whole share the same interest in the success and well-being of the music programs in Missouri. MMEA has done an excellent job supporting Missouri music educators through professional development, advocacy tools and resources to allow us to be successful in and out of the classroom.   We must continue this tradition of excellence as we move forward.  MMEA must also continue the growth of both the organization and its members. There is a great need to continue to provide valuable advocacy resources for all music educators. We need to support MMEA's vision of ensuring access and exposure to a well-balanced, comprehensive, sequential, and high-quality program of music instruction taught by fully certified music teachers. MMEA must continue offering beneficial music education resources, and professional development for every music educator.
I feel that of the most challenging aspects of being a music educator is being an effective advocate for my program. Advocacy for music education is a continuous necessity. It is important that we are building alliances with educators, administrators and the community to convey the importance of fine arts as a part of the education of our students. MMEA must continue to provide valuable advocacy resources to all music educators so that we can efficiently and effectively convey this message.   It is also important that MMEA continues to strengthen its relationship and work with educational organizations and affiliates that advocate for the arts. In doing so we are ensuring that all students are afforded quality instruction from certified music educators and the opportunity to have a high quality music class with appropriate contact time to meet the requirements of an established curriculum.  
It is important that MMEA continue to search for methods to improve student access and participation in music education.  MMEA will need to work on providing creative resources for the music appreciation class and promoting the use of technology in the classroom.  Non-traditional ensembles such as guitar or piano classes is a way to connect more students to music education.  Let MMEA help establish and support partnerships with successful teachers who teach these types of classes.
 By continuing to work with our affiliates and districts to support our MMEA mentoring network we can provide collaboration and resources for the next generation of music educators.  The future of a well-balanced, comprehensive music program is in the hands of our first through fifth year music educators. The MMEA mentoring program is one of the best resource for professional development.  MMEA will continue to expanding the mentoring program so that these young educators will have a guide for clear modeling of successful and effective teaching practices
The Missouri Music Educators Association needs to honor the value of the high quality professional development that is offered every year at our conference.  We must work to bring the most qualified clinicians to our conferences every year.  Finally, MMEA should be seen as a resource to provide continuous support and opportunities so that we as music educators continue to advance and improve.  I share the same interest in the in the success and well-being of the music programs in Missouri and I would be honored to serve for you and with you as MMEA President-Elect.
Biography
Joseph Keeney attended the University of Missouri Kansas City where he earned a Bachelor's of Music Education. He has earned a Masters of Arts in Education degree from Webster University.   Joseph Keeney taught strings in the Kansas City Kansas school district for three years in elementary, middle and High school at Washington High. From Kansas City Kansas Joseph moved to the South Kansas City area and taught in the Raytown School district at Raytown South Middle and Raytown South High. He is currently the Director of Orchestras at Lee's Summit North High School and Bernard Campbell middle school and is in his 24th year of teaching. Under his direction each of the middle and High school orchestras has earned the highest ratings at the state and district levels during the past fifteen years and has had his High School Symphony Orchestra invited to play at the Missouri Music Educators Association convention in 2009 and 2012.  Joseph also served for eight years, as the orchestra director of the Kansas City Youth Symphony Symphonette. Joseph has served as an adjudicator for many district and state level music festivals including Kansas, Iowa, and Oklahoma, Wisconsin as well as many area festivals in Missouri.  He has also served as a clinician and conductor for the Tennessee All State Middle School orchestra, Kansas District #3 All District Middle School orchestra, as well as several area workshops, summer orchestra's and orchestra festivals.
Joseph Keeney is a violinist, violist and plays regularly in the Armande string quartet and has played with the Kansas City Civic Symphony, Saint Joseph Symphony and the Lee's Summit Symphony. He is an active member of the American String Teachers association and the Missouri Music Educators Association. Joseph Keeney has held positions as vice president of the Kansas City Metro District #3 Orchestra and as the vice president of the Kansas District #1 K-9 festivals. Joseph Keeney has also served as Orchestra Vice President for Missouri Music Educators Association. Joseph Keeney is currently serving as President of the American String Teachers association Missouri chapter   Joseph Keeney has won teaching awards receiving the Sallie Mae Teacher of the Year. Joseph Keeney received the Lee's Summit R-VII School District Excellence in Teaching award 2016.
Joseph Keeney currently resides in Lee's Summit MO and has a wonderful wife, Diane, and two wonderful daughters, Jillian and Addison.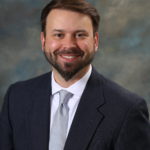 Brian Hartman
Vision
As our purpose states in our governing documents, we are here for the "promotion and advancement of music education in the state of Missouri." I believe that this purpose has been fulfilled throughout our 81 year history.  Should I be elected, I would most certainly seek to continue this tradition of excellence set forth by our predecessors. To build upon our current situation it is my assertion that we need to look at how we can offer the membership an experience that both fulfills the professional and the personal aspects towards the betterment of the whole teacher.  We all know that the best educators are the ones that build the best relationships.  While I think we all would love to be in a venue for our state convention that would better support a higher quality performance setting, the beauty of hosting our convention at the lake is that we are all together.  We have the opportunity to interact with those in other disciplines and therefore appreciate and foster more meaningful collaborations with each other.
I would like to explore some ideas that would exhibit tangible collaborations between interest sessions and concerts. To have multi-discipline concert sessions that use the space that we have for a well-rounded musical experience for us all.  Each one of us enjoys the student that is enrolled in more than one performing arts class because their performance is prepared over multiple class periods.  And they have perspective that other students do not have.  Why should this idea be only for our students and not for us?  Won't it makes us better teachers? Won't it make us a better organization?
Continuing in the recent trend of appreciating all of our music colleagues and giving each discipline a voice is a focus that I believe must continue.  Just because someone doesn't teach at a large suburban high school doesn't mean that they don't have great ideas that we all can use.  Members that have chosen to teach K-12, elementary, or multiple disciplines in a smaller school district need our support and our attention. Most often, this is where our new teachers start and it is my intention to lift them up wherever the need and opportunity arises.
As I have learned in my brief service as Choral VP, there are many moving parts to this organization. It is large enough that inevitably someone or some smaller population feels as if they are left out or their needs are not being met.  I can assure you that this has not been the intention of any of our previous leadership teams but if given the chance to serve, I will do my best to insure that all of our membership is lifted up and supported to the furthest extent that our organization can provide. I look forward to the possibilities!          
BIOGRAPHY
Brian Hartman has been the choral director at Liberty North High School since its opening in 2010.  Prior to his current appointment, he held similar positions at Lee's Summit and Lee's Summit West High Schools.  He holds degrees from Wichita State University (BME) and the University of Missouri-Columbia (MM conducting).  Brian has served MCDA in numerous positions throughout the years and recently finished his tenth year as the head chaperone for the All-State choir.  Mr. Hartman comes from a musical family.  His father, Bary, taught high school band for 36 years in Missouri and Kansas and his mother was the church organist.  He takes pride in the fact that he has only missed 4 MMEA conventions in his lifetime. Three while in college out of state and one for the birth of his son. Brian enjoys learning from his colleagues when given the opportunities to judge and clinic throughout the region.  Mr. Hartman is proud of his current role at Liberty North having started with just 30 singers in one choir and is continuing to develop the program to encompass six ensembles and over 200 singers.  He is currently enjoying serving as MMEA Choral Vice-President.  His most significant roles in life are that of husband and father.  He is blessed to have an exceedingly wonderful and supportive wife of 11 years, Laura.  Together they have a daughter Cami (9) and son Barrett (8).  They reside in Liberty with their Boston Terrier, Lloyd.  If given the opportunity to serve as MMEA President, Brian hopes to build upon the great work of those who have gone before and continue to increase the roll that MMEA plays in the betterment of students and teachers throughout the state of Missouri.
---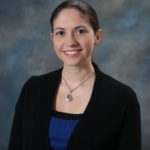 Chelsea Silvermintz
Chelsea Silvermintz is a band director in the Lindbergh School District (St. Louis) where she teaches high school students in the Freshman Band, Concert Band, Woodwind Choir, Spirit of St. Louis Marching Band, and musical pit orchestra. Under her direction, the Freshman Band has earned exemplary ratings for ten consecutive years.  In addition to her work at the high school, Chelsea teaches beginning clarinet players and works closely with all woodwind students at Lindbergh's two middle schools.
Chelsea received a Bachelor of Music from The University of Texas at Austin in 2007 and began her teaching career in Hondo, Texas. Following her relocation to St. Louis and concurrent to her work at Lindbergh, Chelsea earned a Master of Music and the Kurt Engbretson Music Education Award from Southern Illinois University Edwardsville in 2014.  A five-year member of the Texas Longhorn Band, Chelsea studied trumpet with Ray Sasaki and participated in the 2005 National Trumpet Competition. She marched with the Cadets Drum and Bugle Corps in 2004 and served on the brass staff of the Racine Scouts in 2008. From 2009 to 2016, Chelsea performed with the St. Louis Brass Band. She previously served as the High School Band Vice-President and currently serves as President-Elect of the St. Louis Suburban Music Educators Association.
Chelsea is a lifelong learner, attending clinics and classes throughout the Midwest to supplement her professional development. She also asks a lot of questions and is deeply appreciative of the wealth of knowledge shared by her friends and colleagues, both at Lindbergh and across the country.  Chelsea lives in Chesterfield with her two sons, two dogs, and husband Ben, who is the choir director at Parkway Central High School and Congregation Shaare Emeth. It is with his support and the mentorship of so many other generous band, choir, and orchestra directors that Chelsea is able to encourage and facilitate student success. If selected as MMEA Band Vice-President, she looks forward to serving Missouri's music students and educators.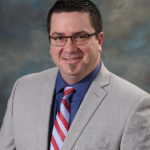 Doug Rice
Doug Rice is in his 18th year of teaching and 17th with the Union School District. For the past 13 years, he has co-directed the ensembles at Union Middle and High School with his wife Cassie. Prior to teaching in Union, he spent one year in Mountain Grove and two years as a graduate assistant at Missouri State.
Doug's teaching duties at Union High School include marching band, wind ensemble, symphonic band, jazz band and pep band. Wind Ensemble and Symphonic Band have earned top marks at MSHSAA festival for the past 10 years. In 2010, Wind Ensemble was selected to perform at the MMEA Convention. At the middle school level, Doug is responsible for percussion and woodwind students in grades 6 – 8. Doug and Cassie are proud to host an annual Middle School Music Festival in Union which will celebrate it's 38th year in 2020.
Doug earned his B.S. in Music Education from Southwest Missouri State (Missouri State) and his M.M. in conducting from Missouri State University. He currently serves as president of the East Central MMEA District #7 and previously served 8 years as the district's band vice president. Doug had judged All-State Band saxophone auditions for the past 12 years and is currently lead judge. He is a member of the Friends Of Aaron jazz ensemble which performs throughout Franklin County. His professional affiliations include MBA, MMEA, NAfME, Phi Beta Mu and MSTA. Doug and his wife Cassie have been married for 17 years and have two children, Raegan (12) and Valerie (9).
---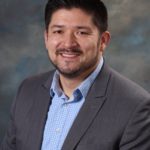 Jason Martin
Jason Martin is the choir director at Fort Zumwalt South High School where he teaches or has taught choir, guitar, and music theory for the last 13 years.  Under his direction, the program has doubled in size despite losing 40% of its population after a fourth high school was added to the district.  The choirs at South High include Baritone Choir, Treble Choir, Concert Choir, and Chamber Choir.  Jason also serves as the Music Director and Worship Leader at Church of the Shepherd United Methodist Church in St. Charles where he has directed the children's and adult choirs.
Jason earned his certification in K-12 Choral/Vocal Music Education from the University of Missouri-St. Louis and holds a master's degree in Secondary School Administration from Lindenwood University.  His past appointments include related positions at Sperreng Middle School in the Lindbergh School District, Florissant Valley Christian Church, The St. Louis Children's Choirs, and the Recruits Chorus, a youth chorus under the umbrella of the Ambassadors of Harmony.  He was formerly the Middle School Choral Vice-President for St. Louis Suburban District and is presently the Secondary Performing Arts Curriculum Coordinator for the Fort Zumwalt School District.  Jason was selected as the recipient of the Missouri Choral Directors Association Prelude Award in 2006, South High's Teacher of the Year in 2010, and twice as the Outstanding Director of the Year for the St. Louis Metro District.  He has been called upon as a clinician, organizational mentor, and speaker.  Jason is a member of ACDA, MCDA, MMEA, NaFME, BHS, and NEA.
When not directing, Jason enjoys time with his wife Amanda, daughter Sophia (12), son Jack (10), and rescue hounds, Charlie and Ted.  He is terrible at both bowling and golf, so be understanding if you ask him to play.  He is really great at laughing at and listening to himself speak, so be understanding if you engage him in conversation.  If selected as the MMEA Choral Vice-president, he will bring a mindset of growth, enthusiasm, and community to the position, qualities which have served him well during his 21 years at the podium.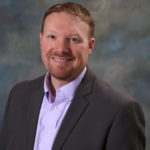 Nathan Cornelius
Nathan Cornelius is a native of eastern Iowa. Mr. Cornelius holds an Associate of Arts degree from Waldorf College in Iowa, a Bachelor of Music Education from Augsburg College Minnesota, and a Master of Music in Choral Conducting from Missouri State University in Springfield, Mo. Mr. Cornelius is in his 20th year of teaching and beginning his 13th year at Kickapoo High School. Prior to Kickapoo Mr. Cornelius spent six years as Vocal Director at Reed Middle School in Springfield and one year in Minnesota.
   Mr. Cornelius is a member of NAfME, ACDA, MMEA, MCDA, and NEA and has served as Vocal Vice President of South Central District of the MMEA for 4 years.  Mr. Cornelius has been awarded Springfield Teacher of the Month April 2006 and MCDA Outstanding South Central Choral Director in 2013. Mr. Cornelius has held the office of Vocal Vice President office for South Central Missouri Music Educators for four years and is the Springfield Public Schools Curriculum Development Coordinator for Secondary Vocal Music.
   While at Kickapoo his choirs have received consistent I ratings at state and regional competitions including the Sweepstakes award at the Music in the Parks Choral Festival in 2008 in Kansas City; a I+ rating and first place finish for the Kickapoo Chamber Choir at the Worlds of Fun Choral Festival in 2009; straight I ratings for all choirs and best overall choir at the 2015 Music in the Parks Choral festival in Kansas City.  
    The Kickapoo Chamber Choir has received top honors at festivals in  St. Louis Missouri in 2009, Kansas City Missouri 2009, Breckenridge Colorado in 2010, San Antonio Texas in 2011, Chicago Illinois in 2012, Winter Park Colorado in 2013, Atlanta Georgia in 2014, Orlando Florida in 2015, and Dallas Texas in 2016, Chicago Illinois 2017, and Winter Park Colorado 2018. The Chamber Choir keeps a very busy performance schedule throughout the school year. 
   The Bel Canto Female Chorus received the best overall choir at Music in the Parks in Kansas City Missouri in 2015 and the Chamber Choir received the same award in St. Louis Missouri in 2016. 
   The Bel Canto Female chorus was chosen to perform at the Missouri Music Educators Inservice and workshop on January 29th 2016 at the Tan Tar A resort in Osage Beach Missouri. 
   In July of 2017 the Choir sang in the Cathedral of St. Francis of Assisi in Assisi Italy and St. Peter's Basilica in the Vatican, Rome, by special invitation to the Cathedrals of Italy Festival. In 2019 the Kickapoo Choirs  perrformed at the Limerick Sings festival in Limerick Ireland and at Christ Church Cathedral in Dublin Ireland. 
​   Nathan lives in Springfield with his wife Kristin and three sons; Elijah, Jayden, and Ryan.
---
Elementary/Early Childhood Vice-President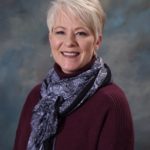 Kathy Mitulski
Kathy Mitulski earned a BA in Music from St. Mary-of-the-Woods College in 1987, then enjoyed a completely unrelated career in corporate marketing / advertising for nearly twenty years before connecting with her true calling: music education! With three little ones at home, she went back to school and in 2009 obtained K-12 vocal music certification from Lindenwood University. She taught band, choir and general music for two years at a K-8 parochial school in St. Charles, Missouri before accepting her current position in the Parkway School District. She just completed her seventh year at River Bend Elementary and feels blessed beyond measure to do something she loves so dearly!
Kathy enjoys learning and continually works to advance her own skills. Since changing careers, she has earned a Master's in Education from Lindenwood, completed Orff Level I training, achieved First Steps in Music and Conversational Solfege certification, and as often as possible, participates in Orff, Kodaly, World Drumming, Dalcroze, and choral conducting conferences and workshops. Current memberships include NafME, MMEA, AOSA, St. Louis AOSA (board member, secretary 2010-2015), FAME, OAKE and SLAKE.
Kathy was recognized as River Bend's Teacher of the Year (2015-16) and was a district teacher of the year finalist because she routinely takes on leadership roles that serve both students and her colleagues. She offers year-round extra-curricular choir and drum circle programs, coordinates collaboration time for fellow specialists, chairs multiple building committees and mentors new teachers at the building and district levels. She served as leader of her multi-school professional learning cadre and was a founding member of the district Fine Arts Action Team. She has worked on or led numerous fine arts initiatives including writing new elementary progress reports, creating and updating growth measure assessments, writing new music curriculum, piloting new curriculum, investigating new resources, and more.
Kathy is honored by the nomination for the office of Elementary Vice-President and appreciates the opportunity to serve in a new way.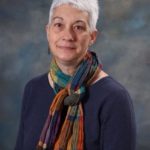 Sheila Baer
A native of Kansas, Sheila Baer resides in Washington/Union MO. As James Taylor and Roy Ayers have said, "…musicians have a duty, a responsibility to reach out…" and "the true beauty of music is that it connects people. It carries a message, and we, the musicians, are the messengers." MMEA is the place where musicians come together to do just these things. It would be an honor to serve as the Early Childhood/Elementary VP for MMEA. Mrs. Baer desires to provide innovative presenters so you feel refreshed and inspired to be that messenger to your students and communities.
Our world is full of beautiful music, but often we encounter obstacles. Mrs. Baer believes we should empower students to find their individual voices. Our classrooms can provide a safe place for students who may face obstacles every day.
An educator of 20+ years, Mrs. Baer began her career in Indiana, teaching 6th – 8th grade General & Choral music. Her next adventure was PreK-8th grade at Stephens College Lab School in Columbia, MO. After moving to St Louis, she worked as a volunteer teaching music in various preschools. Currently, she teaches PreK-6 general music at Beaufort Elementary in Union RXI district, where she directs a 4th-6th grade non-auditioned choir. She is co-director of the East Central Children's Chorale (3rd – 8th grade) at East Central College in Union, MO. Mrs. Baer is a member of the St. Louis Symphony Educational Task Force which works to bring musicians into schools and professional development to teachers. Mrs. Baer holds a Masters of Music Education with an emphasis in Kodály from Univ. of Central Missouri. She has completed Orff Levels I & II and Level I World Music Drumming. Mrs. Baer is active with the MMEA mentoring program and is VP for Elementary Music in District #7. Her professional memberships include NAfME, MMEA, AOSA, St. Louis Orff Chapter, and SLAKE an affiliate of OAKE. Sheila's family has been influential to her profession -thank you Jonathan, Jesse & Kaedi, Anneliese & Caleb, and Katie – you are the best.
---
General Music Vice-President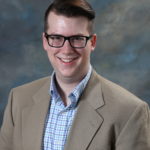 Blake Richter
Blake Richter is in his fifth year of teaching in his hometown of Nixa, Missouri. He leads a diverse music program at Inman Intermediate which includes guitar, voice, musical theater, and music technology classes. Blake holds a Bachelor of Music Education from Missouri State University, where he studied with Dr. Guy B. Webb and Dr. Cameron F. LaBarr.
Blake also directs the GraceNotes Honor Choir which is comprised of 155 fifth and sixth grade students. This choir includes almost half of the entire Inman Intermediate student body and consistently receives top ratings at local festivals and competitions. In 2018, GraceNotes was chosen to perform at the 80th Annual Missouri Music Educators Association In-Service Workshop/Conference. Blake's additional teaching roles include teaching piano classes at Nixa Junior High and being the Music Director for the Nixa High School musicals.
In 2017, Blake was named one of Missouri's 32 Regional Teachers of the Year in addition to being awarded Teacher of the Year for Nixa Public Schools. Blake frequently presents at District and State Level Conferences including STAR Summit and the Missouri Choral Directors Association Conference. He is a member of ACDA, MCDA, NAfME, MMEA, and MSTA.
In his spare time, Blake runs his Blake Richter Productions business which specializes in video production, audio engineering, photography, and music composition. Blake uses his passion for videography to create fun, engaging videos for his students and the school district. His videos have most recently received awards including 2017 National PBIS Film of the Year, and have been recognized by The Tonight Show Starring Jimmy Fallon.
Blake is currently pursuing his graduate degree in Educational Administration from Missouri State University and will be pursuing his Doctorate of Education through Evangel University starting in the fall of 2019. He lives in Nixa with his wife, Kaitlyn, who is a fellow teacher at Inman. Blake counts it a privilege to teach in the district that helped him become the person he is today. He is thankful for the opportunity to have a lasting impact on students' lives through joining together in music making.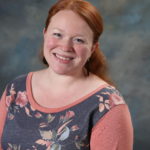 Jennifer Patterson
For the past 5 years, Jennifer Patterson has been the elementary music specialist for almost 700 students at Warren Hills Elementary School in Liberty, MO, after beginning her career for 4 years at Spring Valley Elementary School in Raytown, MO.
Jennifer directs a 4th and 5th grade Orff ensemble, The Warren Hills Treble Makers. They have performed twice at the MMEA In-Service/Workshop (2016, 2019). Each of these performances had a profound impact on her students!
An alumni of Park Hill High School, Jennifer pursued music education at the University of Missouri- Kansas City Conservatory of Music and Dance (BME, 2008) and University of Central Missouri (MA, 2017).  
With a background in dance, choir, musical theater, band and color guard, being an elementary music specialist was meant to be! Her Orff-Schulwerk certification and Master Class are from Baker University and national Kodály certification from the University of Central Missouri. She is a past president and current historian/social media coordinator of the Heart of America Chapter of the American Orff-Schulwerk Association as well as serving on the Social Media Subcommittee for AOSA.
She has presented professional development for organizations including MCDA (2016, 2018) and has an upcoming workshop for Heart of America Orff. Jennifer also creates resources for elementary music specialists that are available on Teachers Pay Teachers and is a featured author in Activate magazine (Heritage Music Press).
None of this would be possible without her very supportive husband Sean (who she met back in marching band!) Together they have two sons, Evan (age 7)  and Colin (age 5), and two dogs (Lizzy and Fred).
---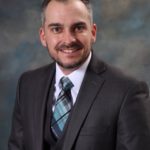 Chris Sacco
Chris Sacco is currently in his 11th year at Ava, where he serves as the Associate Director of Bands and co-directs with his wife Sarah. His duties include:  Beginning Band, Intermediate Band, Middle School Concert Band, Middle School and High School Jazz Band, and co-directing the High School Symphonic and Marching Bands. His Concert and Jazz Bands have received superior ratings and top placements every year at various festivals. The High School Symphonic Band has also attained 10 consecutive superior ratings at their State Assessment. Mr. Sacco's applied students have consistently received superior ratings at both the District and State level for the past 11 years. The overall program has more than doubled in size and success since Chris and his wife arrived in 2008. Since then, they have had students perform in the All-District Bands, All-State Band, Missouri Lions Band, Macy's Great American Marching Band, Army All-American Marching Band, the Citrus Bowl, and the Bands of America Marching Band.
Chris is a two-time recipient of the National Citizenship Education Teacher Recognition Award as well as the Loyalty Day Award by the VFW. He is also a recipient of the John East "Spirit of Orpheus" Mentor Award for his work with young music educators throughout the South Central region of the state. His professional affiliations and memberships include MMEA, NAfME, MBA, MOAJE, and Phi Beta Mu. Chris currently serves as the SCMMEA Band Vice President, the Event Coordinator for the South Central Conference Honor Band, is heavily involved in the MMEA Mentoring Program, and is an active MSHSAA adjudicator.
Chris currently holds an Associate of Arts degree from Jefferson College, a Bachelor of Music Education from Missouri State University, and a Masters in Secondary Education from Drury University. Outside of music education, Chris enlisted in the Missouri Air National Guard in March of 2000, where he completed an Associate of Applied Science degree in Electrical and Mechanical Engineering. While serving 12 years in the 131st Civil Engineering Squadron, he was active during Operations Noble Eagle, Iraqi Freedom, and Enduring Freedom, where serving in various locations throughout the Middle East.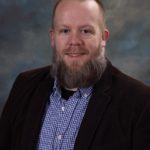 Dobie Carroll
Dobie Carroll serves as Director of Bands at North County High School in Bonne Terre, Missouri, where he has completed his 12th year in education and 5th year at North County. Dobie is fortunate to work with a team of directors to oversee a 6-12 band program of about 450 students. The North County Bands take pride in a well balanced history of success in the areas of Concert, Marching, and Jazz. Since Dobie's arrival, the extremely rich history of jazz at North County has been expanded to add a second high school jazz band into the curriculum. The North County Jazz Ensemble recently received the honor of performing for the first time at the MMEA Conference in 2017.  
After graduating from Evangel University with a Bachelors in Music Education, Dobie began his teaching career in South Central Missouri in 2007 where he was recognized for his work in developing excellence in small bands. He returned to Evangel University to complete a Masters in Educational Leadership during this time.
While pursuing his Masters, he developed a passion for investing in students through developing student leadership structures and curriculums. North County now has a very active band student leadership program that focuses on creating a family atmosphere and service to others, both within the program and beyond.
Outside of his own classroom, Dobie enjoys serving as an active clinician and judge to band programs and festivals around the state. He performed regularly with the Mineral Area Kicks Band from 2013 – 2018, stepping back into a substitute role recently to spend more time with his family. In his time with the Kicks Band, they had the honor of performing at MMEA in 2014 and MBA in 2018. Dobie currently serves as the High School Jazz VP for the MMEA East Central District and is an active member of MOAJE, MMEA, and MBA.
---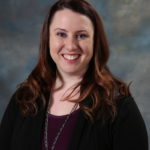 Amy Veile
A Jefferson City native, Aimee Veile received her degree from Jefferson City High School in 1996 and then went to the University of Missouri-Columbia, where she obtained a Bachelor of Music degree in Cello Performance.  Upon completion of her performance degree she earned a Masters in Education from The Boston Conservatory in Boston, Massachusetts.  Once Aimee received her education degree, she earned a teaching job in Washington, Missouri, where she was Director of Secondary Orchestras as well as a fifth grade orchestra teacher.  After four wonderful years in Washington Aimee moved back to Jefferson City where she has now taken over as Director of Orchestras and is in her fifteenth year of teaching. 
During her fifteen years of teaching Aimee's high school orchestras have received a Gold rating at the 2008 NYC Heritage Festival, performed at Walt Disney World, and she has coordinated clinics for her orchestras with members of the New York Philharmonic and National Symphony Orchestras.  During her District Music Festival performances Aimee's top group receives Superior ratings on a yearly basis, while her Concert Orchestra tends to receive Outstanding and Superior ratings.
In addition to her duties as the Director of Orchestras for the Jefferson City Public Schools, Aimee currently serves as the Secretary/Treasurer for the Missouri chapter of the American String Teachers Association and was their Luncheon Chair from 2009-2012.  Outside of her teaching and Mo-ASTA duties she performs as the principal cellist for the Jefferson City Symphony Orchestra and serves on their board as a liaison on behalf of the student members of the orchestra.  Aimee is also the chapter advisor for Jefferson City High School's Tri-M Chapter.
Mrs. Veile has held memberships with Mo-ASTA, NAfME, and MMEA for the past 15 years.  During that time she has helped with numerous Mo-ASTA events such as All-State Orchestra Auditions and ASTA events at our annual MMEA conference.  During the summer of 2014 she helped coordinate the Mo-ASTA satellite workshop of the Ohio State University String Teacher Workshop at Webster Groves.
Aimee Veile resides in Jefferson City, Missouri with her husband of four years, Eric Veile, the music teacher/band director for the St. Elizabeth School District, and her Old English Sheepdog, named Sawyer.  The trio make beautiful music together.
MISSION STATEMENT:
I am honored to be asked to be a candidate for the office of MMEA Orchestra Vice President.  As MMEA Orchestra Vice President it is my goal to maintain the high standard of excellence already created by the Missouri Music Educators Association. I will strive to continue the high level of professional development provided to music teachers from across the state of Missouri.  I look forward to providing professional development opportunities for Missouri's music educators through the clinicians held at our annual conference.  I am excited about ideas I have already formulated for future clinicians and clinics.  I seek to lend a sense of empowerment and empathy to my fellow music educators via our annual magazine articles as well seeking their input as to what they need from me to enhance their experiences as not only MMEA members but educators.  I wish to serve the MMEA leadership and the membership in whatever way is needed.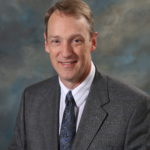 Steve Patton
Steve Patton is currently in his ninth year of teaching at Rockwood Valley Middle School in suburban St. Louis, Missouri.  Prior to teaching at Rockwood Valley, he served seven years as the orchestra director at Rockwood Summit High School and as co-director of the Rockwood Intermediate Honors Orchestra.  In addition to his teaching in the Rockwood School District, he taught orchestra for nine years in Columbia, Missouri and one year in Shawnee Mission, KS.
Mr. Patton has received a bachelor's degree in viola performance and a Master's degree in music education from the University of Missouri.  In addition, he holds a bachelor's degree in music education from the University of Missouri-Kansas City. 
Currently, Patton serves as the Middle School Orchestra Vice President for the St. Louis Suburban Music Educators Association. He has also served as the president of the Missouri Chapter of the American String Teacher's Association and as Orchestra Vice President for the Missouri Music Educators Association. 
Mr. Patton is married and has twins who are sophomores in high school.  When not teaching, he enjoys being involved in his kids' activities.  Mr. Patton is also a free-lance violist and plays violin and electric bass in his church praise band.
---
College/University Vice-President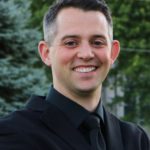 John Zastoupil
Dr. John Zastoupil is the Director of Concert Bands and Assistant Professor of Music at Missouri State University, where he conducts the Wind Ensemble, Wind Symphony, Springfield Youth Wind Ensemble, and Community Band; teaches courses in graduate conducting, wind literature, and score study; and guides all aspects of a comprehensive concert band program. Since arriving at MSU, the University Wind Ensemble received national attention with invited performances at the CBDNA Southwestern Regional Convention, the MMEA In-Service Workshop/Conference, an opening fanfare for the Dallas Winds at the Meyerson Symphony Center in Dallas, TX, and is a semi-finalist for the American Prize in wind ensemble performance. Zastoupil regularly guest conducts professional and student honor ensembles throughout the United States and abroad, including performances in Europe and Asia.
An advocate of music education and having served on music education faculties, Zastoupil is passionate about colleges and universities supporting public school music programs and their educators. Actively involved in the public schools as a clinician and adjudicator, he is eager to serves students of all levels of music education. He founded the MSU Conducting Workshop to serve area teachers; the Springfield Youth Wind Ensemble to allow high school students an opportunity to perform with other outstanding musicians from across the state; and co-sponsors the Palen Concert Clinic for concert bands hosted at MSU. In 2016, he commissioned composer Scott McAllister for a piece intended for university and middle school bands, which was premiered as a side-by-side performance with the middle school ensemble. Furthermore, he has an online video-conducting curriculum for instrumental music teachers through MusicProfessor, is a contributing author in the Teaching Music Through Performance in Band series published by GIA Publications, and served as an invited clinician for the Missouri Bandmasters Association Summer Convention and the Missouri Music Educators Association In-Serice Workshop/Conference. His professional education includes Northwestern University (DMA), the University of Michigan (MM), Baylor University (BME), and is a former student of the Aspen Music Festival and School.
Bill Richardson
Dr. William S. Richardson directs jazz ensembles and teaches trumpet at Northwest Missouri State University, where he has taught since 1999.  He serves as Dennis C. Dau Endowed Professor of Music, the first endowed professorship in the institution's history.  A Fulbright Scholar, he was Visiting Professor of Trumpet at the Jazeps Vitols Latvian Academy of Music in Riga, Latvia, in 2010.  A member of the trumpet sections of the Saint Joseph (MO) Symphony Orchestra and the Saint Joseph Big Band, Richardson lives in Maryville with his wife Niki, daughters Sarah and Leah, and dog Pearl (loti stabils genijs).
Dr. Richardson is a product of music education in Missouri, having graduated from Lee's Summit High School and participating in Missouri All-State Bands in 1987 and 1988.  He holds degrees from Central Missouri State University (BME), Florida State University (MM-Trumpet Performance), and the University of Texas at Austin (DMA-Trumpet Performance).  His primary trumpet teachers were Neal Seipp, David Aaberg, Bryan Goff, and Raymond Crisara. 
Richardson is co-faculty advisor of the Upsilon Chi chapter of Phi Mu Alpha Sinfonia.  A member of the International Trumpet Guild, he is a Conn-Selmer artist/clinician, performing Bach Stradivarius, Bach Artisan, and Conn Vintage-One instruments. His affiliation with Northwest Missouri State University has taken him to Austria, China, England, Estonia, Latvia, Finland, and Japan.
Bill is pleased to accept the nomination for the position of MMEA College/University Vice-President for 2020-2022.  He attended his first MMEA convention in 1984 as a performer with the Pleasant Lea Junior High School Symphony Orchestra and has been hooked on music education ever since.  The Northwest Jazz Ensemble's appearance at the 2019 MMEA conference marked Dr. Richardson's eleventh appearance at MMEA as either a director, presenter, or performer.
---