2018-2020 Vice-President and President-Elect Candidates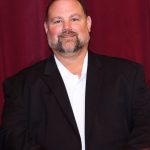 Chuck Moore
VISION
MMEA has had extraordinary leadership through the years and has a long history of supporting and advocating for music in Missouri schools. Thank you MMEA leadership for providing remarkable direction and guidance during the 2020-21 school year!
Moving forward, nobody knows what lies ahead but one thing we can count on is music educators will depend on MMEA leadership to provide direction, guidance, and mentoring for our educators and students – in both good times and bad. As we look toward the future, hopefully moving away from virtual teaching, hybrid schedules, and mobile or outside classrooms, we can look toward establishing a new normal. Most of these things were modifications needed to keep music alive in our schools. While it is true that some people would like to forget the 2020-21 school year, it is important to remember we persevered. Connecting with our students was the single most important objective! The future of music education depends on our ability to adapt and continue to work within whatever framework or circumstances we face and provide the best music education possible for our students and communities. The 2022 MMEA workshop and in-service is titled "Choose Hope: The Healing Power of Music." As we enter the post-Covid era and begin a return to some normalcy, MMEA leadership will lead the way in our recovery, just like they led us through the 2020- 21 school year.
My vision for the future of our MMEA organization is to continue providing the best possible current and relevant resources for all music teachers, recognizing that our membership has a wide variety of needs. MMEA has the opportunity to serve all Missouri music educators and encourage music making in an ever-changing world. To do this, MMEA must continue evolving as an organization so it may provide the most current and relevant resources to its members. Additionally, we must mentor and cultivate our next generation of educators so that music education can continue to grow and be accessible. The future of music education is dependent on our ability to mentor and inspire our young and future educators. We must be unwavering in supporting music making by all and foster the advancement of music education as a profession. MMEA must continue to advocate and promote the value of music education to all stakeholders in our local communities and throughout our state. It would be an honor to serve all of the music educators throughout Missouri.
BIOGRAPHY
Chuck Moore, Director of Bands in Sullivan, is in his 23rd year of teaching. Previously, Mr. Moore taught in Fulton and North Kansas City. His teaching responsibilities include high school marching, concert, jazz, and pep bands, Advanced Musical Studies, and team teaching at the middle school. Chuck has served as President of the MMEA Northeast District #2, President of the East
Central District #7 and is currently the High School Band VP for the East Central District #7. He also serves on the MSHSAA music advisory committee. Chuck has judged All- State trombone auditions for 21 years, lead judge for the past 17. He is an adjudicator for state and national level music festivals.
Under Mr. Moore's direction, concert bands have earned exemplary ratings at State and National Music Festivals and have performed at the MMEA conferences in 2010 and 2019. His marching bands have performed at both state and national levels, and he has consistently had students selected to the All-State and National Honor Ensembles. Chuck received the 2018 MMEA East Central District Educator of the Year and the 2019 Sullivan Chamber Co-Educator of the Year along with his wife.
Sullivan Schools were awarded Music for All's 2020 Avocacy in Action Gold in Recruitment and Retention: The Summer Music Program's curriculum developed by Mr. and Mrs. Moore is featured on Music for All's website, along with details of the program.
Chuck received his Bachelor of Music from Central Methodist University and Masters in Administration from William Woods University. He is a member of NAfME, MMEA, MBA, MSTA, and Phi Mu Alpha Sinfonia. Chuck
has been married to his wife Natalie (choral director) for almost 30 years. They have a son Austin, daughter-in-law Madison and daughter Kelsey (who is currently pursuing a degree in horn performance).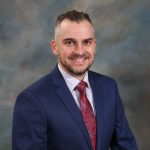 Chris Sacco
VISION
When I reflect back on my time and experiences with MMEA, I am overwhelmed with fond memories and inspiring moments. The evolution of my conference adventures has been veraciously influential: from the exhilaration of performing in the Salons as a student myself to the pride of watching my own students perform on the same stage; from roaming through the exhibits after long rehearsals to walking out of a truly thought provoking session, ready to get back to the classroom; from meeting fellow musicians who shared my passion for performance to long, meaningful collaborations with fellow colleagues. All of these incredible, and powerful, experiences have shaped who I am as a person and as an educator.
I have always felt that it is not only our charge but our duty to walk in the footsteps of those who came before us; to uphold the resonant traditions and strive to strengthen and advance our profession through our actions both in and out of the classroom. The same holds true for those that lead our wonderful organization. During my brief tenure as Jazz VP, it was altogether evident that our past presidents have worked tirelessly to organize incredibly innovative and prevailing conferences, promote a well- rounded educational experience for students across our state, and ensure that the importance of music education stays at the forefront of any governmental discussions.
As impactful as the conference has been for so many of us, continuing the tradition of quality conference offerings is paramount as we work to further MMEA in the eyes of our upcoming educators. Coupling that with the further development and promotion of our incomparable mentoring program, will ensure those entering our profession feel the support and encouragement needed in their formative educational lives. Extending our mentoring program to recognize not only the evolution that occurs within the process but the vast difference for those experienced educators entering our state, will aid in ushering the program to a new level. In addition, forging ahead with all advocacy efforts, including providing current and meaningful resources to all educators, must remain an imperative goal for anyone who leads the organization.
Thank you for the consideration and I look forward to the future of our organization and the opportunities therein.
BIOGRAPHY
Chris Sacco is currently in his 14th year at Ava,
where he co-directs with his wife Sarah. His duties include: Beginning Band, Intermediate Band, Middle School Concert Band, Middle School and High School Jazz Band, and co-directing the High School Symphonic and Marching Bands. His Concert and Jazz Bands have received superior ratings and top placements every year at various festivals. The High School Symphonic Band has also attained 13 consecutive superior ratings at State Assessment. In addition, Mr. Sacco's applied students have consistently received superior ratings at both the district and state level. The program has more than doubled in size and success since Chris and his wife arrived in 2008. Since then, they have had students perform in the District Band, State Band, Missouri Lions Band, Macy's Great American Marching Band, Army All-American Marching Band, the Citrus Bowl, and the Bands of America Marching Band.
Chris is a two-time recipient of the National Citizenship Education Teacher Recognition Award as well as the Loyalty Day Award by the VFW. He is also a recipient of the John East "Spirit of Orpheus" Mentor Award for his work with young music educators throughout the South-Central region of the state. His professional affiliations and memberships include MMEA, NAfME, MBA, MOAJE, and Phi Beta Mu. Chris is currently serving as the MMEA Jazz VP, the SCMMEA Band VP, the Event Coordinator for the South-Central Conference Honor Band, and is an active MSHSAA adjudicator.
Chris holds an Associate of Arts degree from Jefferson College, a Bachelor of Music Education from Missouri State University, and a Masters in Secondary Education from Drury University. Chris enlisted in the Missouri Air National Guard in March of 2000, where he completed an Associate of Applied Science degree in Electrical and Mechanical Engineering. While serving 12 years in the 131st Civil Engineering Squadron, he was active during Operations Noble Eagle, Iraqi Freedom, and Enduring Freedom, serving in various locations throughout the Middle East.
---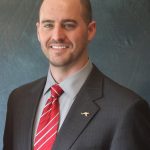 Dr. Justin Doss
BIOGRAPHY
Friends and colleagues, I hope this message finds you well, perhaps finally making music in-person with your students. I am honored to be considered for MMEA Band Vice President, and I hope to earn your confidence and vote.
Since my first performing experience at MMEA over 25 years ago, I have grown fonder of the special time each January when we gather to reconnect, reenergize, and renew our excitement for advancing our art form and developing our craft. The convention has provided me opportunities to meet life-long friends, laugh, cry, learn innovative teaching techniques, share the stage with inspirational performers and conductors, and log a few thousand steps up a certain broken escalator.
As Band VP, I hope to: encourage young teachers to join our membership at the convention, perhaps for their first time; help ALL feel welcome, supported, and included; and provide opportunities for personal and professional growth through a diverse offering of clinics and performances.
My greatest professional satisfaction comes through service to the profession, to you, and to the next generations of musicians. I am passionate about creating events that inform and inspire young musicians and educators. The projects I am most proud of include a district middle school concert band festival, a marching band competition, an immersive workshop at UMKC ("IMPACT") for high school students considering a career in music education, a district middle-level full symphony orchestra, and the KC Metro All-District Band Virtual Conference.
Facilitating opportunities that allow people to make meaningful connections with others through music brings me immeasurable joy, and it is with this humble vision I ask you to allow me to serve MMEA as Band Vice- President. Please accept my best wishes in the months ahead, and please never hesitate to let me know how I may serve you and your students.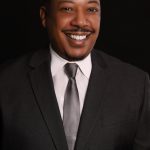 Lazell Williams
BIOGRAPHY
Mr. Lazell Williams currently serves as the Director of Bands and Orchestras at Ruskin High School. He has been a freelance instructor for over 25 years and a full-time music director for 15 years, proudly serving students on both sides of the state in the Kansas City metropolitan area. From teaching students in elementary school to college, Mr. Williams has reached thousands through classroom instruction, band camps, clinics, master classes, keynote presentations, and private studio sessions across the country. He's proud of the students he mentors and teaches; they are routinely awarded scholarships and are selected for honor groups, district and state bands, and serve as student leaders in the top college music programs nationwide.
As a servant leader to his community, Mr. Williams has been recognized by Missouri Western State University, the Greater Kansas City Black Chamber of Commerce, and the Urban League of Greater Kansas City. His passion for students and desire to improve school systems resulted in his appointment as an administrative intern in Kansas City Public Schools, PLC Leader, and Department Chair in the Hickman Mills School District. He is known for developing a family-like culture and building active parent organizations to support activities. He received the 2020 Russell Berlin Award for Excellence in Teaching from the Youth Symphony of Kansas City. Mr. Williams holds a Bachelor's degree from Missouri Western State University, and graduate degrees from Webster University and the University of Missouri Kansas City.
---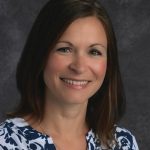 Karey Fitzpatrick
Biography
Karey Fitzpatrick has been teaching high school vocal music since 2003. She began as the Choir Director at Francis Howell High School in 2004 and has consistently taught 5 performing choirs including Women's Chamber Choir, Mixed Chamber Choir, Concert Choir, Treble Choir and Chorus. In recent years, she has also taught AP Music Theory, Music Appreciation through Guitar and co-taught Concert Band. She earned a BS in Music Education from Missouri State University in 2002 and a MM in Secondary Vocal Education from the University of Missouri-St. Louis in 2010. Under her direction, the choirs have earned consistent 1 ratings at State Music Festival and have performed as featured ensembles at MMEA in 2015 and Carnegie Hall in 2016.
She was the recipient of the esteemed Emerson Excellence in Teaching Award in 2017 and was nominated St. Louis Metro 8 District's Outstanding Director in 2008 by her colleagues. She served as the Metro 8 District Representative for MCDA from 2016-2020 and as the R & S Multi-Cultural Chair from 2004-2007. Additionally, she has sung as a chorus member with St. Louis' premier a cappella group, St. Louis Chamber Chorus, from 2003-2008. Mrs. Fitzpatrick is an active member of the following professional organizations: MMEA, MCDA, ACDA, NAfME and NEA.
She has 4 beautiful, amazing, exhausting children and a wonderful husband who is also a teacher. She is excited to give back to an organization who has shaped her to be the teacher she is today: one who is always striving to structure a lesson to be more engaging, collaborate with colleagues and parents to provide a memorable experience for students and bring her best every single day.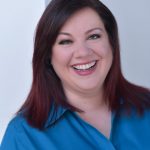 Stephanie Ruggles
Biography
Stephanie Ruggles teaches choir and general music at Ritenour Middle School in St. Louis. During her 18 years at RMS, she has expanded the choral program from 8th grade choir to serving all grade levels. Her students participate regularly in the SLSMEA and Des Lee Honor Choirs and the Middle Grades Choral Festival. During the summer, she is the Program Director for Opera Theatre of Saint Louis's Opera Camp For Kids!, where she previously taught.
Within the RSD music department, Stephanie has led, coordinated, and facilitated curriculum revisions and numerous professional development opportunities. She served as her building's Professional Development Chair for seven years. Currently, she is an active member of the Ritenour Equity Leadership and Learning Cohort. In 2017, she was named Ritenour Middle School's Diamond Circle Teacher of the Year.
Stephanie obtained her Bachelor of Music Education, with a K-12 Choral/Vocal Certificate, from the University of Missouri–Saint Louis and a Master of Music in Vocal Performance from Washington University. She is a member of NAfME, ACDA, MMEA, MCDA, NEA, and Educators for Social Justice. From 2016-2020, she served as SLSMEA Co-Vice President for Middle School Choir.
She lives in Overland with her husband Nathan, a voice teacher and classical singer. A freelance contralto, she performs as a soloist and chorister, most frequently with the American Kantorei, the Collegium Vocale of St. Louis, and the St. Louis Chamber Chorus. She is also the Assistant Director and Alto Section Leader of the chancel choir at First Congregational Church in St. Louis.
Stephanie believes that every student should have access to a quality music education and that each individual student voice is important. If elected to serve MMEA as Choral Vice-President, she will bring a mindset for equity, innovation, and lifelong learning practices for all teachers and students.
---
Elementary/Early Childhood Vice-President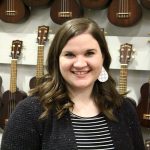 Deborah Bryson
biography
Deborah Bryson currently teaches K-5 music at Rising Hill Elementary in the North Kansas City School District where she specializes in general music and adaptive music for special needs. She also has experience teaching all grade levels, and has taught in rural, suburban, and urban settings. At Rising Hill Deborah also provides extracurricular percussion ensemble, ukulele club, and choir.
 
As Subject Area Lead Teacher, Deborah oversees 25 elementary music teachers in the NKCSD, providing mentoring and professional development opportunities, such as courses on popular music methods and on teaching musical genres through a lens of equity and inclusion. This February, Deborah presented at the National NAfME conference on using popular music to teach curricular musical skills. She was also selected to present workshops at the Maine State MMEA conference and the Association for Popular Music Education international conference.
 
Deborah earned both her Bachelor's in Music Education and Master's in Music Education: Choral Conducting Emphasis, at the University of Central Missouri. She has also hosted and been certified in World Music Drumming: Level 1, and World Music Drumming: Drumming Up the Fun. She has been the recipient of multiple grants for World Music Drumming, xylophones, and STEAM music education.
 
In 2019 Deborah was the recipient of the North Kansas City Culture of Excellence in Teaching Award, and was further selected to receive the Honor Cadre Award.
 
Beyond teaching elementary general music, Deborah's passion lies in serving other music teachers, helping them to find their spark and joy in this wonderful profession. She is committed to advocating for teacher resources
and opportunities for professional growth, as all Missouri elementary students deserve a deep, meaningful, joyful music education, and all Missouri elementary music teachers deserve the resources and opportunities to make that happen.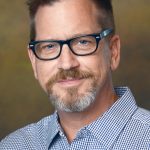 Michael Stine
biography
Michael Stine teaches at Ozark West Elementary, just minutes from the dairy farm on which he was raised. At Ozark, he teaches kindergarten through fifth grade. He has obtained grants which piloted a district-wide ukulele program. Michael is a huge proponent of music literacy, folk music, and movement. He also maintains one of the most successful high school trombone studios in the region.
Michael holds degrees from Missouri State University and the University of Arkansas in music performance. After obtaining teacher certification through Missouri State, he has taken classes in gifted education from Drury University. He previously taught in the Willard and Marion C. Early School Districts.
Prior to teaching, Michael spent five years as a trombonist with Bobby Vinton. He has held positions with the North Arkansas Symphony, the Ft. Smith Symphony, the Missouri Philharmonic, and the Springfield Symphony as well as countless touring musicals, celebrity acts, and even a stint with Royal Caribbean Cruises. He has served in adjunct low brass and music education capacities at Missouri State University, Drury University, and the University of Arkansas. He has appeared as a clinician/ adjudicator in Arkansas, Kansas, and Missouri. Michael is a former elementary music vice-president for the South- Central MMEA. Michael currently lives on some of the last remaining farmland between the towns of Ozark, Nixa, and Springfield.
---
General Music Vice-President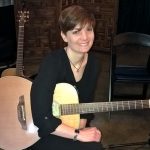 Traci Bolton
biography
Traci Bolton has been a music educator in Missouri since 1997, holding Bachelor's and Master's degrees in Education. Traci has been working for over a decade to bring guitar experiences and quality education to the St. Louis County region. These include a 4-year guitar program featuring multiple levels of class instruction, guitar ensemble as well as multiple rock bands, which present a full rock show with lights and sound. Featuring original student composition and arrangements is a passion for Traci.
On a national level, Traci has served on the National Association for Music Education Council for Guitar Education and the American String Teachers Association Guitar Task Force. Summers are spent traveling the country with Teaching Guitar Workshops working with teachers who wish to bring guitar into their schools. Traci also serves as a clinician at the district and state level helping teachers deliver quality guitar education.
Dr. Michael Dove
biography
Michael Dove is finishing his 31st year of teaching. For the last 9 years he has been teaching 4th, 5th and 6th grade general music in the Marshfield R-1 Schools. Prior to that, he was Director of Bands and Professor of Music Education at Baptist Bible College in Springfield. He is currently serving as the vice-president – elementary music for South-Central MMEA, the treasurer for Kodaly of the Ozarks, and the secretary for the Missouri Alliance for Arts Education.
Dr. Dove earned a BS ed. at Missouri State University, a M.M.E. at the UMKC – Conservatory of Music, and a Ph.D. at The University of Kansas. He has completed certification in Kodaly Levels 1-3, and in Orff Level 1.
He has been married to his wife Michelle for 30 years. He has two sons: David, who is a professional musician; and John, who is in college studying for a degree in Elementary Education.
---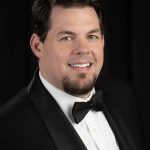 Aaron Lehde
biography
Aaron Lehde is Director of Bands and District Music Facilitator for the Ladue School District, where he has taught since 2002. His duties include conducting the Symphonic, Concert, and Jazz Bands at Ladue Horton Watkins High School along with the Seventh and Eighth Grade Concert and Jazz Bands at Ladue Middle School. The Ladue Symphonic Band has performed at the MMEA conference in 2019, 2013, 2007, and 2003.
Lehde earned his B.M. Music Education and Jazz Performance, (2000) and M.M. Jazz Performance, (2010) from Southern Illinois University Edwardsville.   He has served the St. Louis Suburban Music Educators Association as President (2016-2018), High School Jazz VP (2010-2014) and Middle School Jazz VP (2004-2008). He currently serves as High School Band VP (2020-present). Lehde has directed ILMEA District 6 Jazz Bands in 2011, 2013, and 2015, and has been a Teaching Artist for Jazz St. Louis' Jazz U program since 2008.
His performances on saxophones and other woodwinds with numerous artists include the St. Louis Symphony Orchestra, the MUNY Orchestra, Frankie Valli, The Temptations, The Four Tops, Manhattan Transfer,
Maynard Ferguson, Byron Stripling, Wayne Newton, Bernadette Peters, Johnny Mathis, Idina Menzel, Tommy Dorsey Orchestra, Jimmy Dorsey Orchestra, Glenn Miller Orchestra, Jay Leno, Marty Allen, Bob Newhart, and "Weird Al"Yankovic. His touring and performance experience has brought him to 47 states and 27 countries worldwide.
Lehde is a member of NAfME, MMEA, MBA, Phi Beta Mu, and the AF of M, Local 2-197.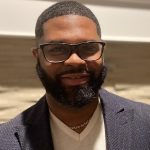 Harvey Lockhart
biography
Saxophonist, educator and composer Harvey E.A. Lockhart is the Founder, Executive and Artistic Director for "HEAL Center for the Arts," Director and Founder of the Sheldon Concert Hall's "North County Big Band," and Director of Music Programs at "Cardinal Ritter College Preparatory School." He was the 2017 Art Educator of the Year (Arts and Education Council, St. Louis, MO.). He is also a 2019 Artist Fellow (Regional Arts Commission, St. Louis, MO). Lockhart Performs regularly with his quintet "the Collective".
He has been passionate about teaching, performance and mentoring since 2000 in the public and private sectors. He rebuilt the music program in North St. Louis by revitalizing the band program from 10 to 60 students, re-establishing concert, marching and jazz bands. He also built an inventory of over 80 new and used instruments.
Harvey has a Bachelor of Science degree in Music Education from Florida A&M University, and a Masters of Music degree in music performance with emphasis in Jazz Studies from Northern Illinois University. He is also a research author for the Second Edition of "Teaching Music Through Performance in Jazz" by Ronald Carter via GIA Publications.
As the Director of Music Programs at Cardinal Ritter College Preparatory School, Lockhart is establishing an aggressive instrumental music program. Lockhart aspires to mentor his students to be the next great leaders and innovators of tomorrow.
---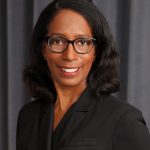 Twinda Murry
biography
Twinda Murry, a native St. Louisan, began playing violin at the age of eight. She completed a bachelor of music in performance and education at Southern Illinois University at Edwardsville and has done graduate work at Southern Illinois University at Edwardsville and at the University of Missouri St. Louis. Her teachers included Dr. R. Kent Perry and Mr. John Kendall. Murry performs as a solo, chamber, and orchestral musician. She has performed with a wide variety of musical organizations including the 1999 Papal Visit Orchestra, St. Louis Philharmonic Orchestra, Bach Society Orchestra, Masterworks Chorale Orchestra, Missouri Ballet Orchestra, St. Louis Luciano Pavoratti Orchestra, and The Moody Blues Festival Orchestra. She has served as principal 2nd violinist of the University City Symphony Orchestra and performed with the First Baptist Church of Ferguson Worship Orchestra, and the Gateway Festival Orchestra. She also performs with the Landolphi Quartet, Brioso Quartet and Quartet Accord. In addition, she manages as well as performs with the Murry String Ensemble.
Murry taught elementary strings and high school orchestra in the Hazelwood School district located in St. Louis County for eleven years before joining the Rockwood School District string faculty in 1999. She is currently the Director of Orchestras for the Ladue School District. Murry's honors include the St. Louis Suburban Music Educators Merit Award (1989), the Emerson Electric Teaching Excellence Award (1997), Missouri Music ducators' Association Conference Presenter (1998) and the Hazelwood School District 1997 Teacher of the Year, and Missouri American String Teachers Association School Educator of the Year (2004). Twinda lives in University City with her husband and three sons.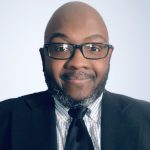 James McKay
biography
If you ask James for his mantra, he will respond, "Music is the door."The University of Rochester, Eastman School of Music graduate, can attest to the transformative impact music maintains in his life. He is the youngest of two children born to a modest working-class family in Normandy, Missouri. James is a 2017 Teacher of the Year Honoree for Jennings School District where he is the Director of Orchestras. James credits his success to God and a series of music teachers who made investments in his life as far back as the fourth grade.
Consequently, James has dedicated his life to creating doors of opportunities for youth through the founding of Gateway Music Outreach and his occupation as a certified K-12 Instrumental Music Educator for over two decades in various school districts in the St. Louis metropolitan area. Also, James has served as Director of Cameron Youth Chamber Orchestra, St. Louis, Missouri; string camp facilitator New City School, St. Louis, Missouri; and double bass teacher, Webster Community Music School, Webster Groves, Missouri. He is a classical and gospel music composer and arranger, as well.
James is a champion for collaboration. Accordingly, he is a member of the following organizations, St. Louis Youth Symphony Task Force, Jazz St. Louis Advisory Board, M.O.A.S.T.A. and the Missouri Music Educators Association.
Finally, as an African American, orchestral educator and musician, James is committed to exposing diverse audiences to classical music. He continues to provide budding young musicians in underserved communities with access to affordable quality music instruction, and opportunities to attend performances and receive master classes with prominent artists.
---
College/University Vice-President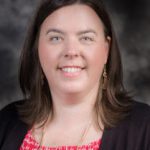 Dr. Jocelyn Predergast
Biography
Jocelyn Stevens Prendergast is Associate Professor of Music Education at Truman State University where she teaches music education courses, as well as Conducting, Research in Music, Music Psychology, and Perspectives
in Music: Hip-Hop. She also supervises intern teachers, oversees the Music Masters of Arts in Education program, serves as the faculty advisor for the Truman State collegiate chapter of the National Association for Music Education, and founded and performs with the Truman Music Department Faculty Pop/Rock Band. She received a BM in Music Education from Butler University, an MM in Wind Conducting and an MA in Music Education from the University of Minnesota, and a DMA in Music Education from the University of Georgia.
Dr. Prendergast's teaching experiences have been rich and varied, having taught in Indiana, Minnesota, Iowa, Georgia, and now Missouri. She has worked with students aged preschool through adult and has taught band, jazz band and combos, strings, choir, general music, and private trumpet and horn lessons. She has directed musicals
with students in middle and high school and is active in musical theatre in the Kirksville area as both a performer and director. She also enjoys teaching on the soccer field, coaching preschool through high school players at many competitive levels for the Northern Missouri Futbol Club.
She brings a diverse perspective, gained from her upbringing as an Air Force brat and her varied teaching experiences, to her work serving the music education community in Missouri and beyond in a variety of ways. She serves on the MMEA Advisory Council as
the Advancing Music Education Chair as well as on
the editorial board of the Missouri Journal of Research in Music Education. She also serves on the NAfME Innovations Council and co-facilitates the Critical Examination of the Curriculum ASPA for the Society for Music Teacher Educators.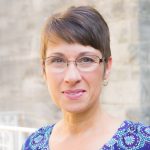 Vicky Scott
biography
Vicky Scott is a Music Education methods instructor at Missouri State University, teaching Adaptive Music for Special Learners, Music in Early Childhood and the Elementary Grades, and Principles and General Methods of Music Education. Her professional duties also include supervising student teachers, advising music education students, and serving as faculty advisor to NAfME-C and Student MCDA. She is program director of The Kodaly Institute of the Ozarks at Missouri State University, which offers intensive training in the Kodaly Methodology for PK-12 music teachers.
Prior to her full-time position at Missouri State, Mrs. Scott had a thirty-year career teaching elementary vocal music in the Springfield Public Schools, Springfield, MO. She served on curriculum development and review committees multiple times, developing Major Instructional Goals, learning activities, and assessments for elementary music instruction in the Springfield Public Schools. She also served as professional learning clinician for the Springfield Schools elementary vocal music faculty.
Mrs. Scott earned her Bachelors in Elementary Education and Music in 1986 and Masters in Secondary Music Education in 1989. In 2009, she earned her Kodaly Certification, a culmination of successful completion of three levels of Kodaly Methodology training. She has served as guest clinician for elementary honor choirs in the Springfield area. Mrs. Scott has provided professional learning presentations for MCDA, SCMMEA, Kodaly of the Ozarks, university student organizations, and school music faculty.
Mrs. Scott served two terms as Elementary Vice President of the South-Central Missouri Music Educators Association, and multiple terms on the Executive Board of the Springfield National Education Association. Mrs. Scott currently serves as President of Kodaly of the Ozarks and as Repertoire and Resource Chair for University Student Activities with the Missouri Choral Directors Association.
---