2018-2020 Vice-President and President-Elect Candidates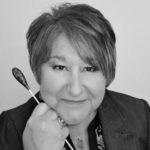 Chris Sprague
Have you ever stopped to consider how fortunate we are to work in the field of music education? As a whole the members of the Missouri Music Educators Association are a sharing, supportive, and caring group of people. We are fortunate indeed to have this resource to help us in our classrooms, especially in this uncertain political climate. During this challenging time we must ensure that MMEA remains strong and invested in the growth both of the organization and its individual members. We must continue the strong leadership we have had in the past and address the concerns of the future. There are three areas that need our focus. We must become even stronger advocates for our programs both as a unified body and as individuals. We need to aggressively explore methods that reach non-traditional music students, and we must continue to provide high-quality resources for the membership.
Like many of you I feel I struggle to efficiently advocate for my program. It is time consuming to find the relevant information that truly reflects my students and presents information in a way that is effective for both administrators and parents. Our organization can be more proactive in this area, providing advocacy resources in a more systematic and organized manner.
If we want to create adults that value music education we must find a way of reaching those students who aren't involved in our traditional ensembles. Many of us teach some type of music appreciation class. Sometimes these classes can become "dumping grounds," but we need to rethink how we influence those students. Non-traditional ensembles are another way to reach more students. Our association can be the catalyst to connect teachers with successful practices for these types of classes with others who want to begin such programs.
Above all, our organization must continue to provide resources for teachers to help them give their students the highest quality music education possible. One of the most pleasant surprises of my term as band vice-president was repeatedly being told how impressed our presenters are with the attendance at their sessions. This speaks to the unequaled value of professional development our conference provides for our membership. We must continue to bring the most qualified clinicians to our conferences. It is also imperative that we continue our mentoring program and actively support the next generation of music educators. We must also expand our outreach to all teachers throughout the year. MMEA should be seen as an active, valuable and crucial resource for all teachers all year long, and not only for three exhilarating days in January.
Chris Sprague has been teaching for twenty-six years. The last twenty-three have been at Bradeyville, a small rural school in Southwest Missouri serving 220 students in grades K-12. Her teaching assignments include Band 5-12, K-8 general music and Vocal Music 9-12. During her tenure at Bradleyville her bands have received numerous accolades, including selection to perform at the MMEA Conference in 2014 and multiple years of "straight 1" performances at the MSHSAA All-State Large Ensemble Festival. Chris has served as MMEA Band Vice President for the 2016-2018 term and has been heavily involved in the MMEA Mentoring Program since its inception. She is a member of the National Association for Music Education, Missouri Music Educators Association, Missouri Bandmasters Association, Phi Beta Mu, Pi Kappa Lambda National Music Honor Society, and the Missouri State Teachers Association. In 2014, Chris was humbled to receive the John East "Spirit of Orpheus" Mentor Award, an award voted on and presented by the directors of the SCMMEA district. She is also an active clinician, adjudicator and mentor.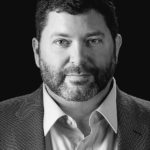 Ken Tucker
Ken Tucker resides in Union, Missouri, with his wife, Jill, their children, Emma [13], Bradley [11] and Noah [7] and their pets, Daisy, Sadie-Belle, Reno and Honey.
Ken is beginning his 24th year of teaching music in Missouri where he has taught elementary vocal and instrumental music encompassing grades 5-12.Currently, he is the Director of Vocal Music at Lafayette High School in Wildwood, Missouri.  At Lafayette he directs the mixed Concert Choir, an A cappella ensemble, "Vox Solus", and three Treble choirs.  He is also the director of the variety show and an assistant for the school musical.
In the past, Mr. Tucker has served as the Choral Vice-President for the Missouri Music Educators Association and as High School R&R Chair for the Missouri Choral Directors Association.  Ken is a recipient of MCDA's "Prelude Award" and has been on staff with the Missouri Ambassadors of Music.  Under his direction, his choirs have received superior ratings at various State and National Music Festivals and have twice performed at the MMEA In-Service Conference.
He serves as the Director of Music at First Baptist Gray Summit and has served as the Artistic Director for the Washington Civic Chorus in Washington, Missouri since 2008.  Ken sings with the St. Louis Bach Society and the St. Louis Christmas Carols Association.  He is an active member of MCDA and MMEA and is frequently asked to adjudicate throughout Missouri.
Ken holds degrees from Missouri State University, Southwest Baptist University, Southern Illinois University,Edwardsville  and is currently working on post graduate work at the University of Missouri, St. Louis.  He is also a proud alumnus of The Cavaliers Drum Corps.
I am honored to be nominated for MMEA President-Elect.  I would work closely with the board to continue the tradition of excellence MMEA has come to represent. 
Advocacy for music education in Missouri continues to be a vital component to the MMEA mission.  Working closely with legislators and various state organizations to promote music education in Missouri will be one of my main objectives.
In addition, recruiting and retaining qualified music teachers is an important aspect of MMEA's vision.  I envision reaching out to college chapters and incorporating a larger number of college students into the organization.  In addition, expanding mentoring projects and providing valuable resource tools for our members is the basis of what MMEA does. 
I am also interested in exploring new and innovative ways to make music education more attainable to all students in the 21st century.  Some ideas include putting more emphasis on general music classes such as music appreciation, guitar and piano classes and, of course, furthering music technology in the classroom.
And lastly, MMEA needs to continue to grow as a networking tool for all music educators through modern media outlets.
Thank you for your consideration.  I hope to be able to serve you in this capacity.
---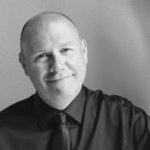 Craig Finger
Craig Finger is in his 21st year as Director of Bands for Nixa Public Schools. During his tenure he has overseen the growth of the district program from 200 students to over 800. In addition to district program management, his primary teaching duties include conducting of the Crimson Corps marching band, Jazz band, Concert band, Wind Ensemble, assisting with the 8th grade band and teaching beginning low brass. Ensembles under his leadership have consistently earned Superior ratings at State festivals, as well as high placements at local and regional events. He began his teaching career in Mtn Grove in 1994. Mr. Finger holds a BS in Education and a MS in Educational Administration from Missouri State University. He is a member of MBA, MMEA, NafME, and Phi Beta Mu. Mr. Finger served as the band Vice President for SCMMEA for six years. Like many of us, family is the center of his life. Craig is proud to be married for 22 years to his wife Shawn and to be the father of Luke (13) and Levi (6). For all of his professional accomplishments he is most proud to be named a "Top 10 Dad"; by 417 magazine in 2011.
He also once received a ticket for disturbing the peace due to early morning band rehearsals.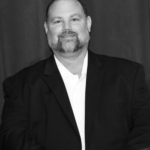 Chuck Moore
Chuck Moore is the Director of Bands at the Sullivan School District.  He is currently in his 20th year of teaching and sixth year at Sullivan.  He previously taught in Fulton for 12 years and North Kansas City for 2 years. Chuck's  teaching responsibilities include high school marching, concert, jazz, and pep bands, advanced musical studies and team teaching middle school bands grades 6-8.   Chuck is also the coordinator of the Sullivan Marching Festival.  He has served as president of the MMEA Northeast District #2  and is currently president for the East Central District #7.  Chuck has judged the MBA All state band trombone auditions for the past 19 years and has been lead judge for the past 16.  He is also an adjudicator for MSHSAA music festivals.  Under Mr. Moore's direction, concert bands have earned "I" ratings at State Music Festival and the National Adjudicators Invitational as well as performed at the MMEA conference.  His marching bands have performed at both state and national levels. The Sullivan Marching band has traveled to Chicago and Washington DC and will be travelling to New York City and Philadelphia in 2018.   Chuck has consistently had students selected to the state and national honor ensembles.
Chuck received his Bachelor of Music from Central Methodist University and Masters in Administration from WIlliam Woods University.  He is a member of the National Association for Music Education, Missouri Music Educators Association, Missouri Bandmaster Association, Missouri State Teachers Association, and Phi Mu Alpha Sinfonia.  Chuck has been married to his very vocal wife Natalie (vocal music teacher) for 25 years.  They have a son Austin, daughter-in-law Madison and daughter Kelsey (who is currently degree in Horn performance).   
---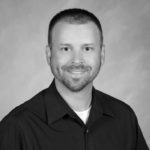 Brian Hartmann
Brian Hartman has been the choral director at Liberty North High School since its opening in 2010.  Prior to his current appointment, he held similar positions at Lee's Summit and Lee's Summit West High Schools.  He holds degrees from Wichita State University (BME) and the University of Missouri-Columbia (MM conducting).  Brian has served MCDA in numerous positions throughout the years and is currently serving his tenth year as the head chaperone for the All-State choir.  Mr. Hartman comes from a musical family.  His father, Bary, taught high school band for 36 years in Missouri and Kansas and his mother was the church organist.  He takes pride in the fact that he has only missed 4 MMEA conventions in his lifetime. Three while in college out of state and one for the birth of his son. Brian enjoys learning from his colleagues when given the opportunities to judge and clinic throughout the region.  Mr. Hartman takes great pride in his current role at Liberty North having started with just 30 singers in one choir and continuing to develop the program to encompass five ensembles and over 200 singers.  His most significant roles in life are that of husband and father.  He is blessed to have an exceedingly wonderful and supportive wife of 9 years, Laura.  Together they have a daughter Cami (8) and son Barrett (6).  They reside in Liberty with their Boston Terrier, Lloyd and their cream tabby, Weebs.  If given the opportunity to serve as MMEA Choral Vice-President, Brian hopes to build upon the great work of those who have gone before and continue to increase the roll that MMEA plays in the betterment of students and teachers throughout the state of Missouri.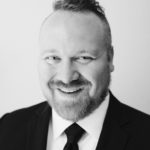 Jason Huneycutt
Jason Huneycutt recently completed his fourteenth year teaching in Nixa Public Schools, where he directs over 300 students in six choirs. These choirs have received awards including the Sweepstakes Trophy at the Worlds of Fun Festival of Choirs and three invitational performances at MMEA conferences in 2008, 2010 and 2015.
Huneycutt earned a BME in 2002 from Evangel University and a MM in Choral Conducting from Missouri State in 2011. He served as accompanist for the Boys Choir of Springfield from 2012-2015. He is a member of NAfME, MMEA, ACDA, MCDA, and MNEA. He recently served as MCDA R&S Chair for High School Choirs. Previously, he served as President and Vocal VP for South Central MMEA. He was named the 2008 Nixa Secondary Teacher of the Year, received the 2008 Prelude Award from MCDA, and the 2014 "Outstanding District Director" Award from South Central MCDA. Huneycutt is in demand as a clinician throughout Missouri and the United States.
---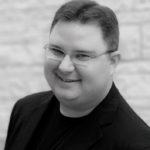 Chris Kelts
Dr. Christopher Kelts is Director of Orchestral Studies and Assistant Professor of Music at Missouri State University.  Concurrently, Chris is the music director and concert of the Kinnor Philharmonic Orchestra, Kansas City Civic Orchestra, and conductor of the ensemble Project Musica.
A native of St. Louis, Dr. Kelts has been the recipient of the "Arts for Life" Award for his musical direction in local theatre, served as guest conductor for the St. Louis Suburban Honors Orchestra and clinician to many St. Louis School Districts. He continues to be an active guest conductor and clinician for many districts and honor orchestra program throughout the United States.  Conducting engagements has taken Chris throughout the region and the world.  Most recent, Project Musica gave a performance at the National Assembly in Seoul, South Korea in May of 2016.
Other conducting engagements have included: assistant conductor of the Kansas City Ballet, Chamber Orchestra of the Ozarks, Topeka Symphony Orchestra and the Urban Cultural Project (Kansas City).
Dr. Kelts continues to be a part of the Department of Music's summer string festival, String Fling, coaching participating high and middle school students in the art of chamber music and orchestral performance.  He continues a long association as faculty/conductor for The Heartland Summer Chamber Music Festival. Christopher Kelts is a member of the Conductor's Guild, College Orchestra Director's Association, NAfME, MMEA, ASTA, and is faculty advisor for Mu Phi Epsilon.
Allison Ross
Allison Ross began her orchestra career in Illinois in the Edwardsville School District in 2006.  In 2008, Ross returned to the Kansas City area to teach in the Independence School District.  She currently teaches orchestra for grades 6-12.  Ross earned her Bachelor of Music in cello performance and her Bachelor of Music Education from the University of Central Missouri.  She continued on to receive her Master of Music Education from the University of Illinois Champaign-Urbana.  Throughout her tenure in the public schools, Ross has worked to enhance her student's musical experience by striving to combine music, history, and culture in all aspects of her program.  This culminates in a formal Cotillion, with students playing and performing late baroque repertoire with period costuming and dancing. During her teaching career, Ross has advocated for students and the orchestra as Vice President in her IMEA and MMEA districts.  She has hosted Middle School Large Ensemble Festival as well as smaller string events at her school and guest conducted at local string events.  Ross continues to perform playing cello with the Lee's Summit Symphony and performing events with her trio Melissande. 
---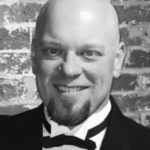 Chris Miller
Chris Miller is the Director of Bands at Francis Howell High School, assisting at Francis Howell Middle and has worked at Parkway North HS, Southwest MS and Northeast MS, after starting his career in the Cabool school district. Entering his 20th year of teaching, Mr. Miller has been the All State Jazz Band Coordinator for the last six years, taking the group from paper registration to a completely online system, aligned with the Missouri Bandmasters' program, in addition to overseeing the implementation of new audition materials, securing judges for the auditions, and running the band for the MMEA convention. He served as the Jazz Vice President for one term for the St. Louis Metro 8 district and a district PLC leader for 7 years. The FHHS program consists of the Wind Ensemble, Symphonic Band, Concert Band and the Jazz Ensemble. They are also very active in the extra-curricular areas with Marching Band, Winter Drumline and Winter Guard.
As an active performer, he plays lead trumpet with the Genesis Jazz Project, Second/Lead with the Sentimental Journey Dance Band, with Jim Manley's Mad Brass & Rhythm and many theatre and various performing groups around the St. Louis area. Mr. Miller is also a member of NAFME, MBA, MOAJE, Kappa Kappa Psi, and Phi Beta Mu.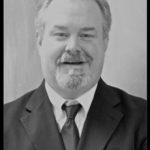 Scott Rybolt
Scott Rybolt is currently in his 25th year of teaching with the past 19 years in the Dexter Public Schools.  His duties include team-teaching the Marching Bearcats, the H.S. Concert band, the H.S. Jazz Band, the M.S. Jazz Band, beginning woodwinds, and assisting with 7th and 8th grade bands.  Through team efforts the concert band has received fifteen consecutive superior "1" ratings at state contest.  The Jazz Cats have received first place finishes at Truman State University – Phi Mu Alpha Jazz Fest, the Lindbergh Jazz Festival, MAC Jazz Festival, SIUC Jazz Festival and the ASU Jazz Festival, as well as receiving consistent superior "1" ratings at the North County and SEMO Clark Terry/Phi Mu Alpha Jazz festivals.  We are currently focusing more on the festivals, clinicians, music and fun – less on the "place finished".
Scott was a NAfME Jazz mentor in November 2012, and clinician for Northeast Arkansas All Region Jazz in 2010 and 2017, East Central Junior High All District Jazz Band in 2013 and upcoming 2017, and clinician for the Fox School District Junior High School 2012.  He is currently active as a clinician and adjudicator in Missouri and Arkansas.  Scott is a founding member of the annual ASU Jazz Workshop hosted in Jonesboro, AR begun in 2008.  Scott is a co-founding member of (and currently directs) the Southeast Missouri Jazz Orchestra which has been making music since 2000.
Scott maintains professional affiliations with MOAJE, Phi Beta Mu, MBA, MMEA, NAfME, Phi Mu Alpha, and MSTA.
"Scott currently resides in Dexter with his wife Julie.  He has three children – Alex (22), Sean (18), Benji (13), along with one adorable Corgi, Theo (1).
---
Elementary/Early Childhood Vice-President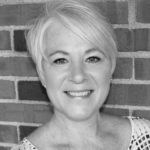 Kathy Mitulski
Kathy Mitulski teaches at River Bend Elementary in the Parkway School District in St. Louis County. Prior to River Bend, she taught band, choir and general music at a K – 8 parochial school, giving her elementary and middle school experience in both public and private settings. Kathy earned a Bachelor of Arts in Music from St. Mary-of-the-Woods College in Indiana. She obtained K-12 music certification from Lindenwood University in St. Charles, Missouri, where she is currently pursuing a Master's in Education. In addition, Kathy's professional development includes Orff Level 1 and a wide variety of workshops on Orff, Kodaly, world drumming, choral conducting and more. Memberships include NafME, MMEA, AOSA, St. Louis AOSA, ACDA, MCDA and OAKE. Kathy was recognized as River Bend's Teacher of the Year in 2015-16 because she often takes on leadership roles that serve both students and her colleagues. She offers year-round extra-curricular choir and drum circle programs, coordinates collaboration time for the specialists in her building, and serves as a facilitator for a professional learning cadre with music teachers from four other schools. Kathy led a team that created a performance-based growth measure tool, served on a district committee that authored the music section of Parkway's new progress report and is a member of the Parkway Fine Arts Action Team. Kathy is honored by the nomination for the office of Elementary Vice-President and appreciates the opportunity to serve in a new way.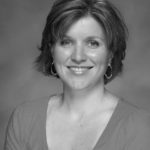 Leigh Schaefferkoetter
Leigh P. Schaefferkoetter, a Parkway Central graduate, pursued Music Education at Central Methodist University where she earned her BME graduating Magna Cum Laude in 2001 and in 2016 her Masters in Music Education.
Mrs. Schaefferkoetter has taught the past 16 years in two districts; Waynesville R-VI where she taught K-5, St. James R-I teaching K-2, and again in Waynesville where she taught K-2 for ten years at East Elementary.  Mrs. Schaefferkoetter will be teaching K-5 music at Geggie Elementary in the Rockwood School District this fall.
During her tenure in Waynesville, Mrs. Schaefferkoetter became fully certified in Orff-Schülwerk, gained Level II in the Choral Music Experience with the St. Louis Children's Chorale, received the East Elementary 2015-2016 Spotlight on Education recognition, and was a final candidate for Waynesville's Teacher of the Year 2016-2017.
Among her greatest professional accomplishments is her development and implementation of Parent Shares, an alternative to traditional elementary music programs.  She was also the Worship Leader at the Church of God, St. Robert for two years and served on the Worship Arts committee for a decade.  While in this position, she and her husband were pivotal contributors to the health and growth of the music during Worship.
Throughout her schooling and career, Mrs. Schaefferkoetter has shown leadership by serving as drum major, section leader, officer in her SAI chapter, principle and chorus roles in musicals, and PBS Tier 1 team member.  Her professional affiliations include membership in NAfME, ACDA, AOSA, St. Louis Orff Chapter, SAI, and MSTA. 
Mrs. Schaefferkoetter shares her passion in music education with her husband, Nathan, who is a choral director at the secondary level and connoisseur of homemade pizzas.  They have two children, Myka 14 and Ethan 12.  Together they like to attend Cardinal baseball games and spend time with extended family.
---
General Music Vice-President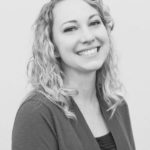 Stephanie Brueggeman
Stephanie Brueggeman is an elementary music educator in the Fort Zumwalt School District. In addition to her role as a teacher, she serves as the district's Elementary Music Curriculum Coordinator.  She has been with the district for 15 years, teaching at all levels.  Her teaching experiences include: general music, band, choir, drama, private lessons, elementary percussion ensembles, recorder ensembles, musicals and mentoring new teachers. She is also an adjunct faculty member at St. Charles Community College where she has taught for 7 years in the Music and Education Departments.  Stephanie holds a Bachelor of Arts Degree from Lindenwood University and a Master of Music Education Degree from the University of Missouri St. Louis. She has also completed all three levels of Orff-Schulwerk and has earned her certification.  This past summer she began her apprenticeship to become a National Orff-Schulwerk recorder instructor.  Stephanie remains active as an instrumentalist in the community.  Her most recent credits include playing woodwinds in the pit for Center Stage Theatre, Young People's Theatre, and Kirkwood Theatre, and playing flute and various percussion with The St. Peters Choral Society, St. Charles Community College Choirs, and multiple Churches. Stephanie belongs to several professional organizations including the American Orff-Schulwerk Association, the St. Louis chapter of American Orff-Schulwerk Association, the American Recorder Society, and Missouri Music Education Association. She serves on the board as secretary with the St. Louis chapter of AOSA.  Stephanie believes music to be vital to the development of all children and an integral part of life.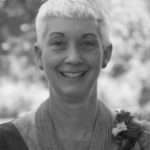 Sheila Yoder-Baer
Sheila Baer has been teaching for 14 years in the Union R-XI School District.  Prior to teaching at Union she taught pre-K through 8th grade at Stephens College Lab School in Columbia, as well as volunteering in various preschools in the St. Louis area.  She holds a Masters in Music Education from University of Central Missouri with a Kodàly certification.  She is also certified in Orff Levels I & II and in Level I World Music Drumming.  Currently Sheila teaches general music Kindergarten through 6th grade, directs a 4th through 6th grade choir and helps with 6th grade beginning band.  She is also co-director of the East Central Children's Chorale (3rd through 8th grade) at East Central College, Union MO.  Sheila is a member of the St. Louis Symphony Educational Task Force which works to bring musicians into schools and provides professional development for teachers and serves as Vice President for MMEA East Central District.  Sheila's professional memberships include NAfME, AOSA, OAKE and ACDA.  When she isn't attending local or national workshops she is spending time with her family (Jonathan, Jesse & Kaedi, Anneliese & Caleb, and Katie) biking, gardening, cooking, quilting and volunteering at Plowsharing, a fair trade store, in St. Louis. 
---
College/University Vice-President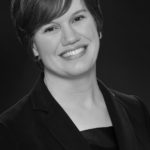 Nicole Aldrich
Nicole Aldrich is Director of Choral Activities at Washington University in St. Louis, where she directs the Concert Choir and Chamber Choir and teaches conducting, applied voice, and choral literature. She also serves as Director of Music Ministries at University United Methodist Church in University City.
Nicole earned her doctoral degree in choral conducting from the University of Maryland, studying with Edward Maclary and James Ross.  At Maryland she directed the University Chorale and prepared the University Concert Choir for performances conducted by Helmuth Rilling and Paul Goodwin. Prior to her doctoral studies, Nicole served as associate director of choral activities at the University of Delaware, conducting the school's premier women's ensemble and teaching conducting and applied voice.  Her experience as a teacher of singing greatly influences her work as a choral conductor, and her choirs are known for their healthy approach to vocal technique, well-blended choral sound, and sensitive singing.  Nicole has directed honor choirs in six states and has presented workshops on vocal health, vocal training in the choral rehearsal, and choral intonation at state and regional conferences.
Nicole holds a master's degree in conducting from Northwestern University and studied piano at Virginia Wesleyan College, graduating summa cum laude.  She is a member of the National Association of Teachers of Singing, the National Association for Music Education, the National Collegiate Choral Organization, and the American Choral Directors Association. Across the variety of her musical pursuits, she most cherishes the dual roles of communicator and teacher.
My goal for the office of College/University Vice President is to help Missouri's college and university music professors better support each other and serve the entire membership of MMEA. These are some ways we might achieve this:
·       We can serve as a resource for high school teachers whose students are considering studying music in college, by creating a comprehensive database of music programs in Missouri colleges and universities, including degrees offered, ensembles, and opportunities for non-majors. Missouri has a wealth of institutions of higher learning, each with its own particular environment and approach to music study. What a benefit to students it would be to see all the details in one place!
·       We can support other college and university teachers by sponsoring robust interest sessions at state conference, sharing repertoire and recruitment ideas through something as simple as a Google spreadsheet or Facebook group, and serving as mentors, in person or virtually, for new faculty members.
·       We can support all of MMEA by engaging in advocacy for music education at the local, state, and national levels. We can also continue to promote high-quality repertoire through newsletter articles, interest sessions, and even commissions. We can offer brief workshops for local teachers throughout the school year. We might also consider offering observations (in person or by video) for others who wish to improve their teaching, including our own university music colleagues.
These are preliminary ideas, of course, and many of you will have your own. Ideally, we would listen, learn, imagine, and plan together. Working together with the entire membership, the College/University area will further Missouri's strong tradition of outstanding music education.
---