2018 MMEA CONFERENCE HANDOUTS: BAND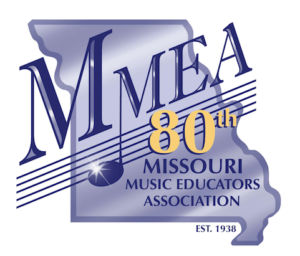 2018 Clinic session handouts
BAND
1/25/2018
Dr. Peter Boonshaft
"How We Teach Is As Important As What We Teach: 20 Ways To Energize Your Rehearsals" 
Simple techniques to energize and focus our teaching, offering specific ways to solve everyday concerns. A practical look at what, why and how we can teach to achieve better results faster, easier and more efficiently. Useful for teachers and conductors of any level and type of ensemble.
 
1/25/2018
Dr. Peter Boonshaft
"Warm-Up and Ensemble Development Exercises that Work!" 
This session offers specific exercises you can use to develop ensemble performance.  These focused warm-ups isolate and target improvement in the areas of balance, blend, intonation, rhythm, rhythmic subdivision, listening, articulation, dynamics and virtually every aspect of large ensemble playing. Useful for band conductors and teachers of any level:
 elementary school, middle school and high school.
1/25/2018
Leslie Chambers
Kyle Donnelly
FYI: First Year Intensity – Band: "Big Ideas for Small Bands" 
Big Ideas for Small Bands: Learn some tips and tricks to help create the foundation for a building an outstanding program in a smaller school.
1/25/2018
The Boston Brass
"Rewired" with The Boston Brass 
The incredible benefits of getting back to basics. The session will include motivation, rehearsal techniques and The Breathing Gym
1/25/2018
Dr. Timothy Oliver
"Score Study for the Busy Band Director" 
With the many demands of our jobs, finding time to score study and prepare for rehearsals can be something which falls down on the list of a band director's priorities. This clinic will offer practical and proven ways to refine your score study habits by highlighting ways to strategically apply different types of analyzation methods. Participants can expect to learn more about analyzation techniques as related to pedagogy, historical and biographical information, form, harmonic content, articulation and timbre. 
1/25/2018
Col. Thomas H. Palmatier
Meet the All-State Band Conductor: "Lessons Learned: Don't Make the Same Mistakes That I Did!" 
 Some reflections on some things that work and the common mistakes many of us make as music educators. This clinic will focus on some of the core principles that can help increase your chances of career success.
1/26/2018
Becky Long
"Why Aren't We Getting Any Better?? The Truth About Practice Pedagogy" 
This clinic teaches tips and tricks to help our students practice effectively. We will learn how practicing fits standards based grading, how to provide a framework for self-assessment and reflection, and help our students develop the "grit" to stick to it when something is challenging.   Whether you are teaching beginning band, helping your top ensemble get a recording ready, or preparing solos and ensembles, you will come away with outstanding resources and a new direction to help your students get the job done!
1/26/2018
Jennifer Shenberger
What happens during the seven minute time slot at solo/small ensemble festival is often out of our control . . . or is it? This clinic will focus on coaching techniques designed to help directors and students feel more confident, capable, and comfortable once contest day arrives. Topics
covered will include literature, tuning, ensemble seating configurations, room placement, accompanists, general etiquette, and a definitive list of do's and don'ts in the performance room.
1/27/2018
Patrick Sheridan
Richard Canter
"Beginning Band Basics: Daily Workouts and Techniques Designed to Energize and Motivate the Young Band Student" 
This clinic will provide you with daily breathing workouts, innovative approaches to teaching dynamics and articulation, as well as new strategies that will allow you to differentiate instruction for all levels of learners and motivate your students to achieve quick success and grow far beyond the level of a typical beginning band student.