2018 MMEA CLINIC SESSION HANDOUTS: JAZZ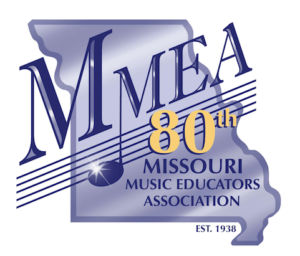 2018 Clinic session handouts
JAZZ
1/25/2018
Dunlap, Phil
Between big band charts with everything notated, to charts with only chord symbols and slash marks, communicating to the pianist in your jazz band what and when to play can be a challenge. This session will focus on providing a basic understanding of the role of the jazz piano in a big band setting. For teachers, this will provide tools to help you effectively communicate with the pianist in your jazz band, and for students, this session will provide strategies for learning and applying these concepts during rehearsals and individual practice. We will cover all the basics, including understanding harmony, how to voice chords for jazz piano, and when/where not to play.
1/25/2018
Stripling, Byron
Meet the All-State Jazz Band Conductor: "Selling The Invisible – The Value of Music Education in 2018″ 
World-renowned trumpeter, Byron Stripling, has toured with Count Basie, played Carnegie Hall, starred as "Satchmo" on Broadway, has recorded for TV and film, and is frequently a guest soloist with the world's top orchestras.  Join him as he examines the real impact of music education in our modern society.
1/26/2018
Tolson, Jerry
"The Jazz Commandments: Guidelines for Successful, Authentic Swing Performance" 
The interpretation of jazz style is crucial to the element of swing in any jazz ensemble performance.  Many charts today for both large and small jazz ensembles are well marked with articulations and
expression markings.  However, in some cases there is nothing to guide the instructor or student.  In this clinic I address some of the articulation and style situations that are commonly found in jazz music.  In doing so, I present a set of guidelines that can be used to guide decisions regarding the treatment of notes and rhythms in the swing style of the jazz idiom. Armed with this set of general guidelines, it will be easier to sound more stylistically accurate and authentic.  The ultimate goal of this clinic is to provide useful tips for helping your students understand jazz articulation and style.
1/26/2018
Fuller, Tia
"The History and Expansion of Women in Jazz" 
Powerpoint presentation on an in-depth look of the history of women in jazz from late 1800's to present.  Also, a discussion of steps to deconstruct sexism and misogyny in music. Exploring the ways that the jazz industry can perpetuate inadvertent sexism: socially, politically, globally, by raising the level of consciousness; so that young girls are able to see strong reflections of themselves in the industry.